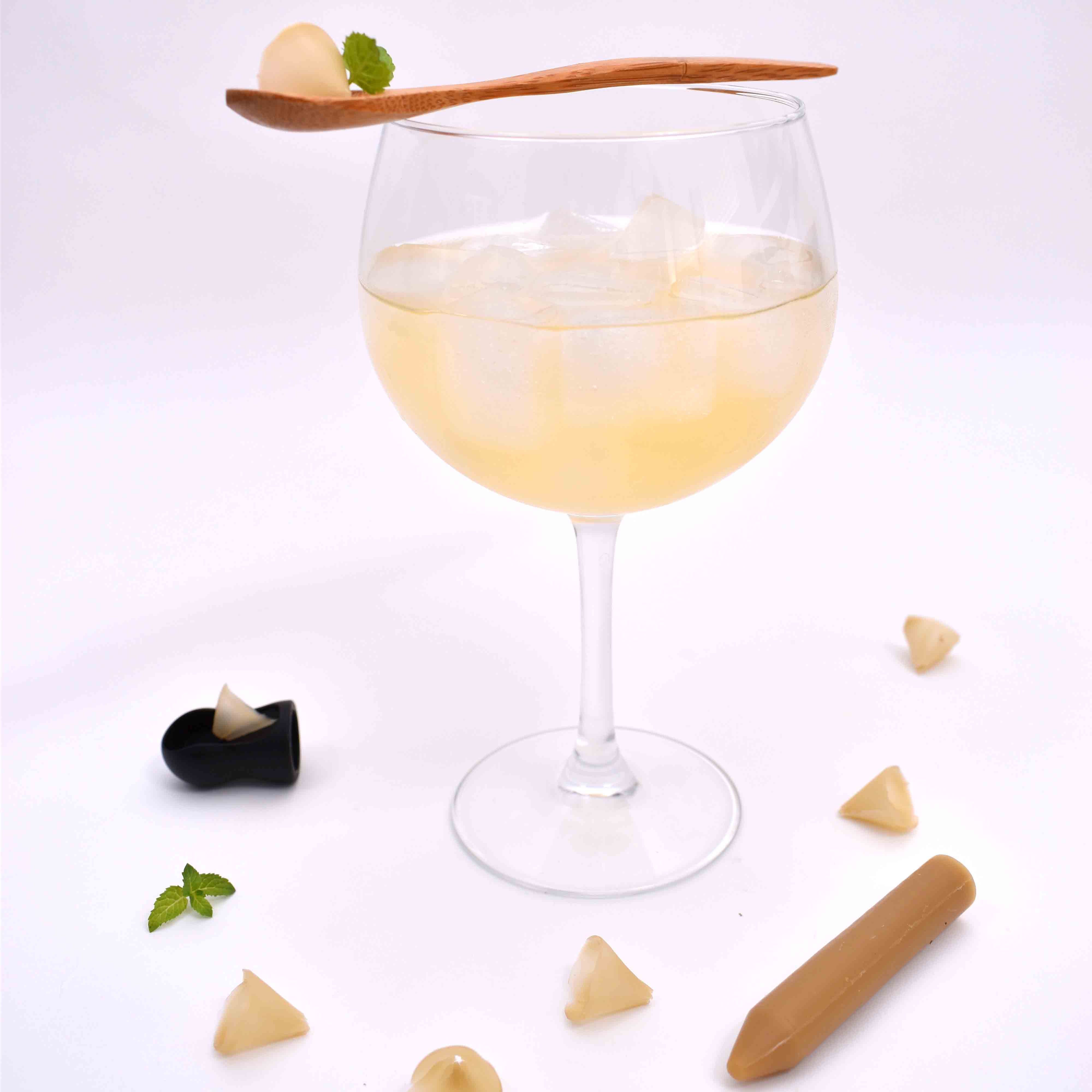 Iced tea | Lime Carving Seasoning
For 1 liter:
- 3 green tea bags
- 3 slices of lemon
- 1 piece of ginger
- 1 sprig of coriander
- 1 teaspoon of honey
Boil 1 liter of water.
Add lemon, tea bags and ginger. 
Remove lemon and tea bags.
Add the coriander sprigs to the lukewarm tea.  
Leave to cool overnight.
Serve very chilled with a few ice cubes and the lime carving seasoning.