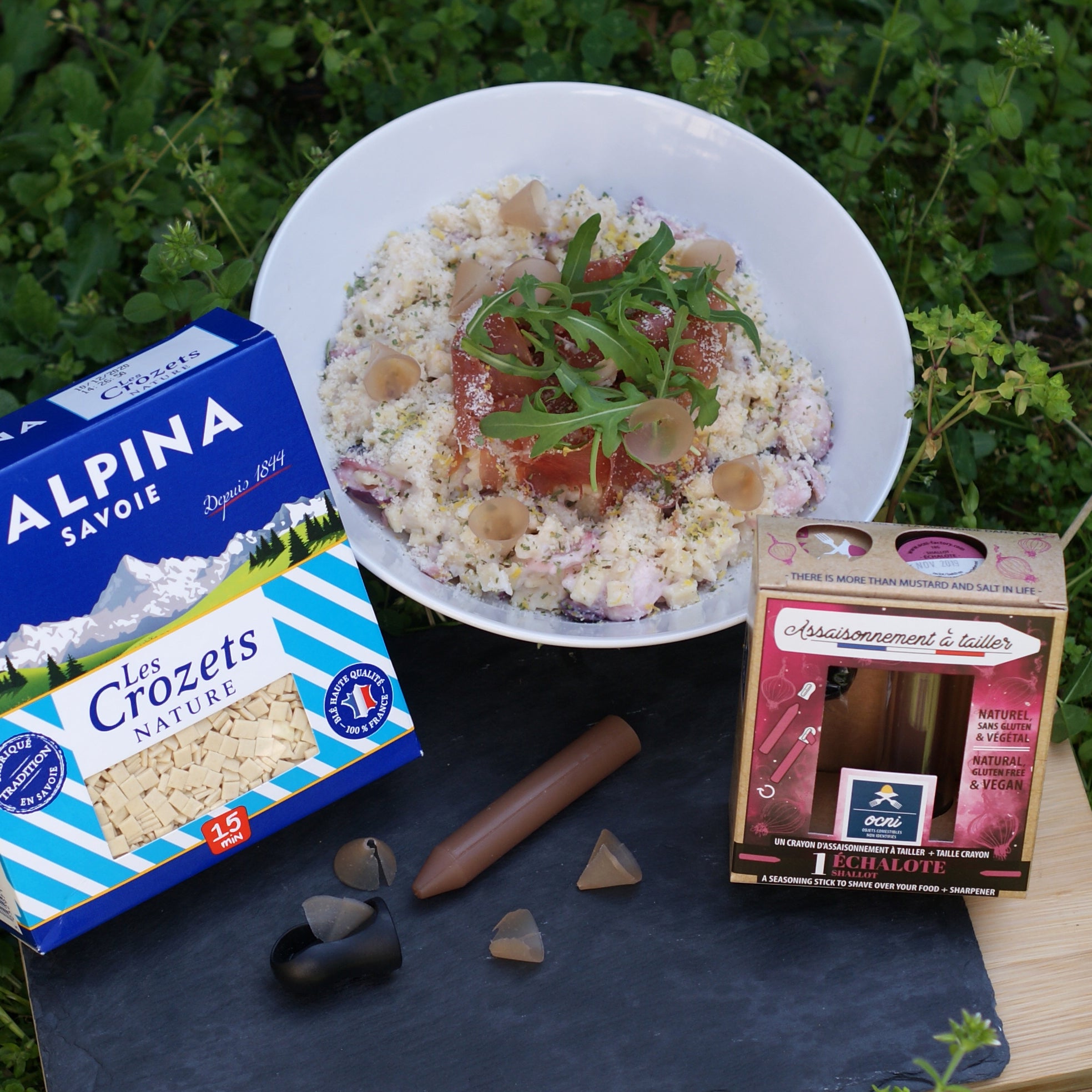 Risotto of crozets, squid, raw ham and parmesan | Shallot Carving Seasoning
For 4 people :
- 150 g of Alpina Savoie crozets
- 2 onions 
- White wine 
- 2 tablespoons of fresh cream
- 150 g of squid 
- 2 slices of raw ham
- 100 gr of parmesan
- 1 clove 
- 1/2 star anise
- Nutmeg 
- Espelette pepper
- Arugula
Chop the onion and sauté with a knob of butter.
Add the crozets.
Leave to cook for a few minutes and add the white wine.
Add water and spices, onion and crushed garlic.
Cook for the time indicated on the package.
When the cooking water is absorbed by the crozets add the cream and the parmesan.
Add the cooked squid. Serve your crozets risotto with a few rocket leaves and shavings of Cèpe pencil.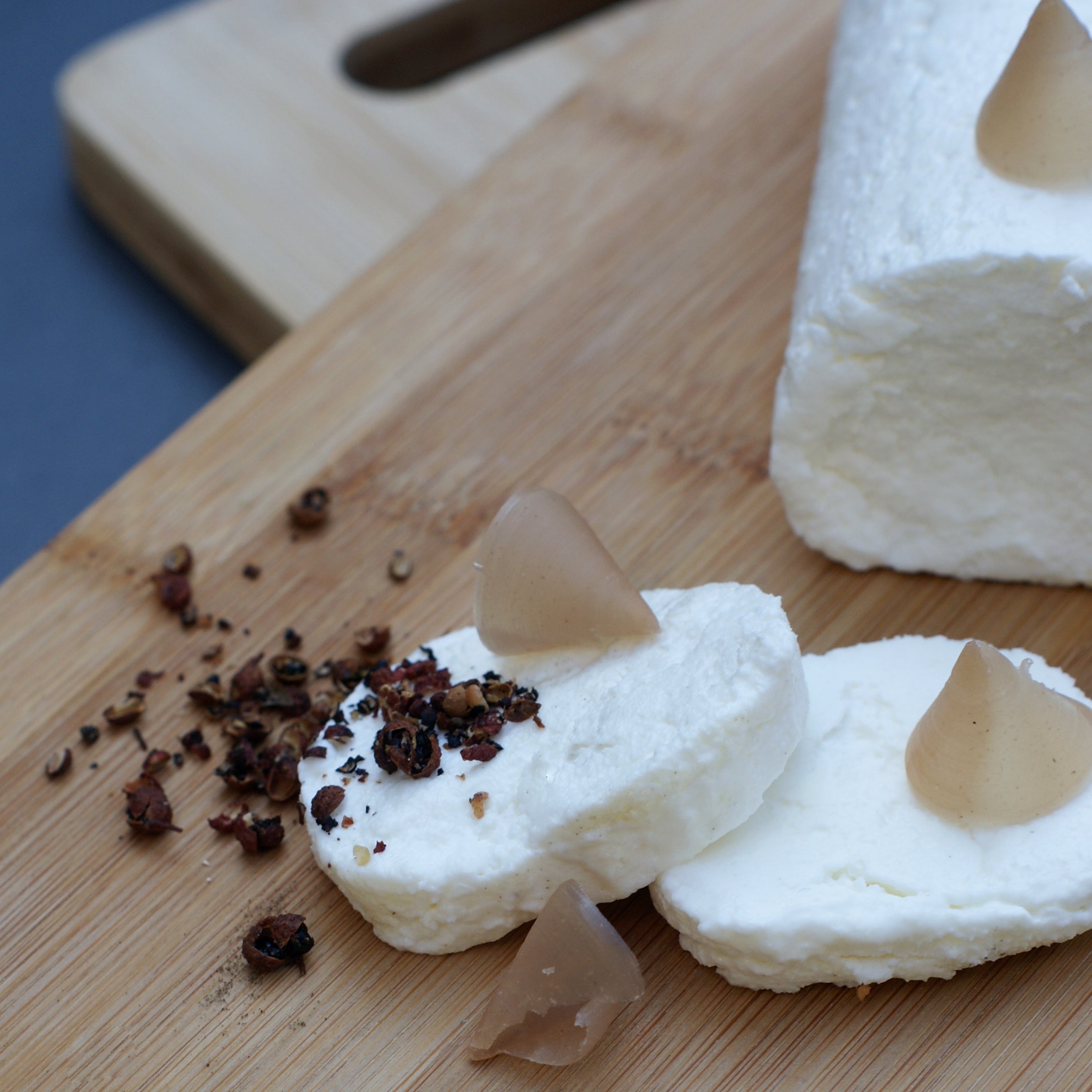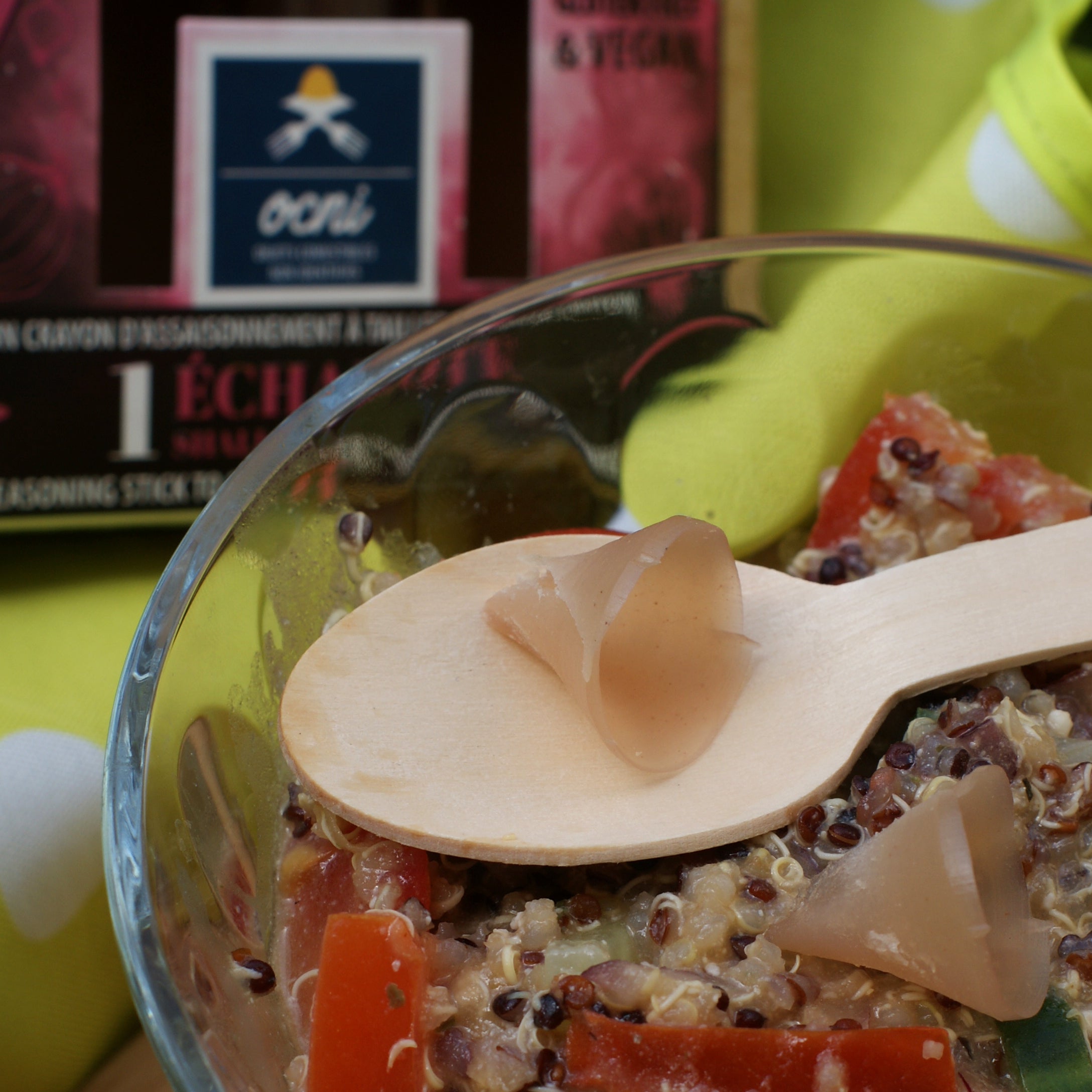 Quinoa Salad | Shallot Carving Seasoning
Recipe imagined by Arthur Huet, assistant of the Savant Food For 2 people : - 100 grams of quinoa- 20 cherry tomatoes- 1/2 red onion- 1/2 cucumber- 50 g of chickpeas- 2 tablespoons walnut oil - 1 t...
Read more