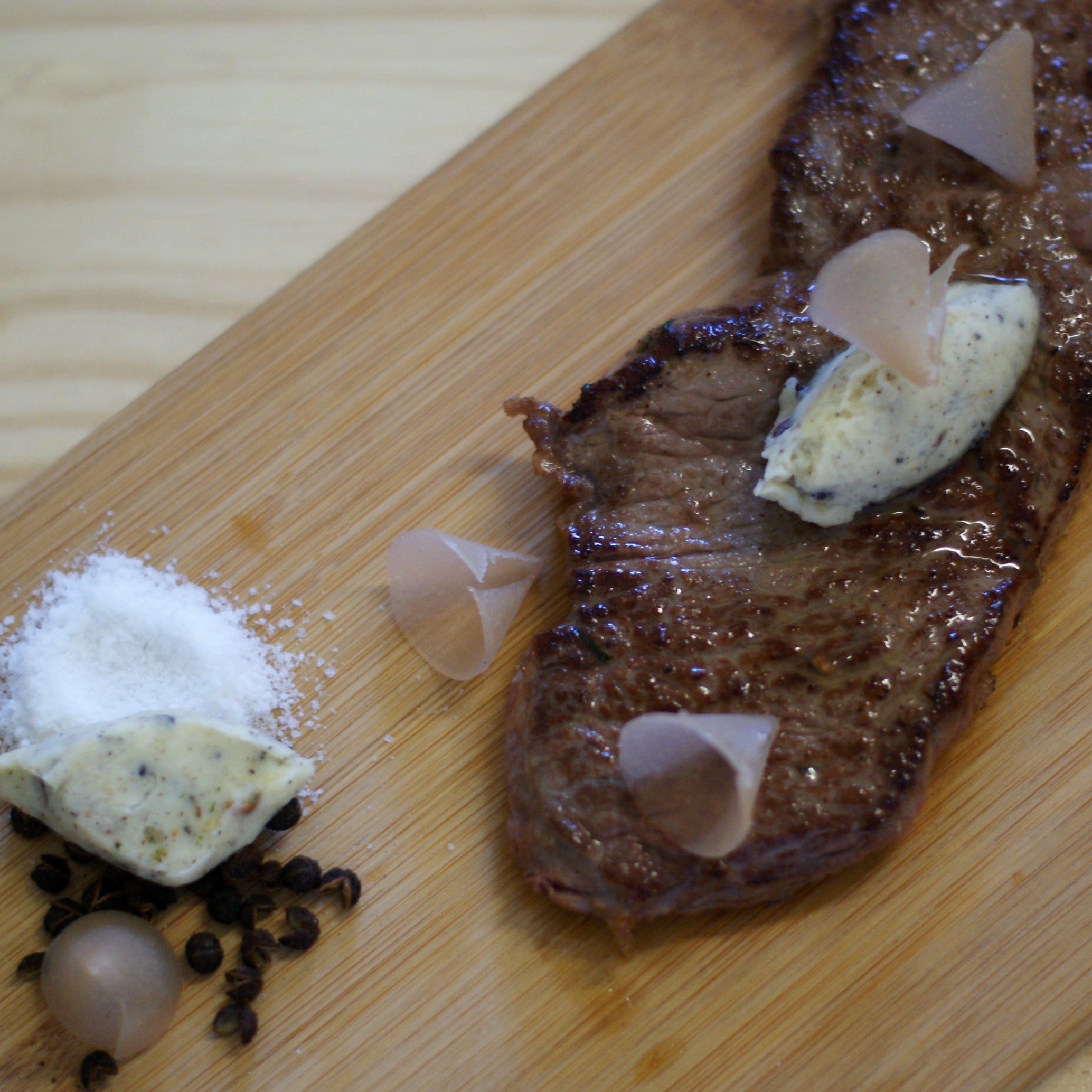 Beef steak | Shallot Carving Seasoning
For 1 person:
- 1 beef steak 
- 50g unsalted butter
- peppercorns of your choice
- fleur de sel
Remove the fatty parts and sinews from the piece of beef.
Soften the butter, incorporate the previously crushed pepper and the salt. 
Chill your butter for a few minutes.
Grill the meat to your liking without seasoning it during cooking.
Place a piece of butter on it and serve with the Shallot Carving Seasoning.