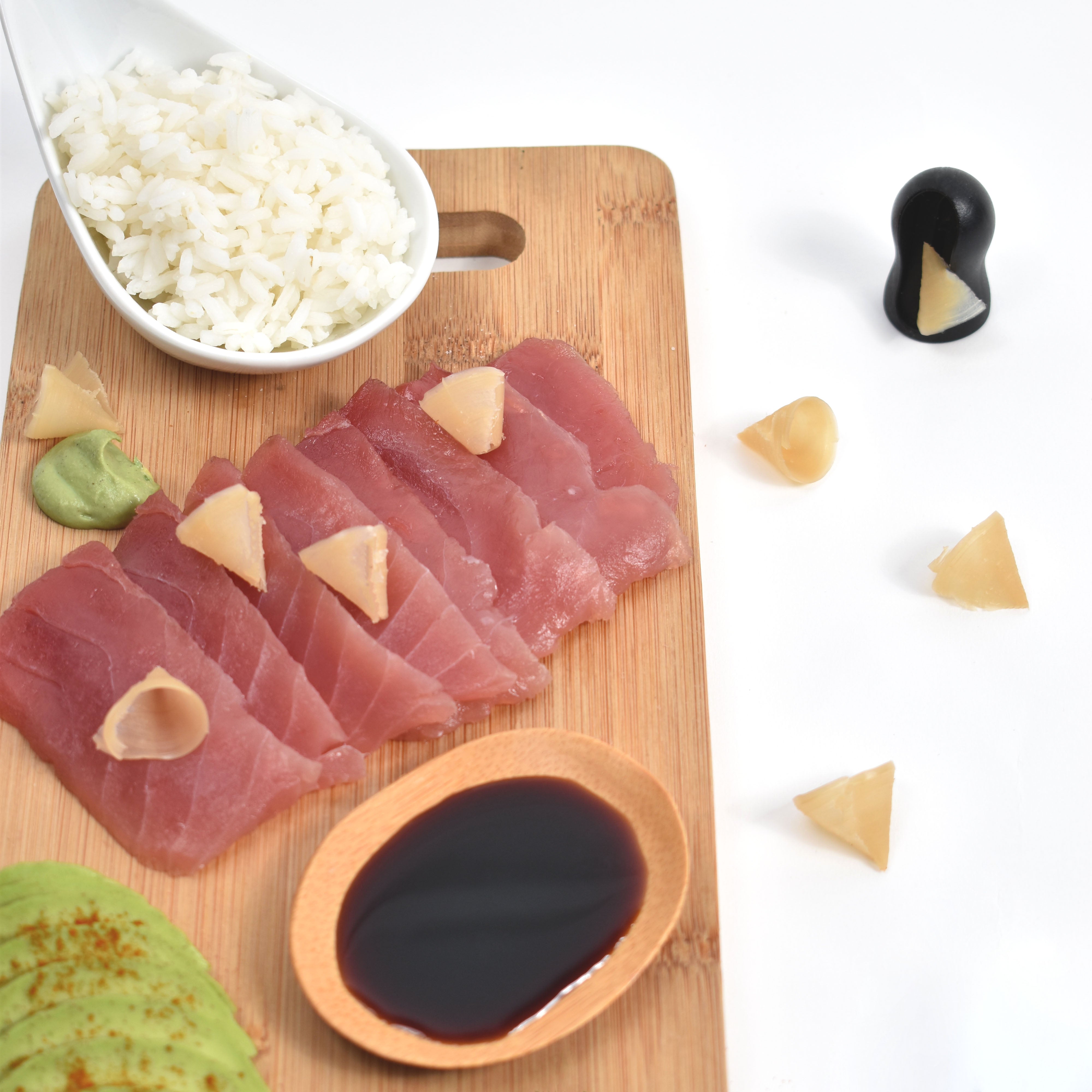 Japanese plate | Seasoning to cut Ginger or Black garlic
Recipe imagined by Arthur Huet, assistant of the Savant Food
For 2 people :
- 1 tuna fillet
- 1 lawyer
- 120 grams of raw rice
- 2 teaspoons of rice vinegar
- 1/2 tablespoon of sugar
- 1/2 cucumber
- Military sauce
- Wasabi
- Coriander
- 1/2 lemon
Cook the rice and add the vinegar and sugar.
Cut the avocado into slices. 
Peel the cucumber and cut it into slices.
Make tuna sashimi.  
Prepare the sauce by mixing the soy sauce, a touch of wasabi, chopped coriander, lemon zest and juice.
Arrange all the ingredients on a plate and pour the sauce into a dish in the center of your plate.
Enjoy by dipping the ingredients in the sauce, then with shavings of the Ginger or Black Garlic carving seasoning.