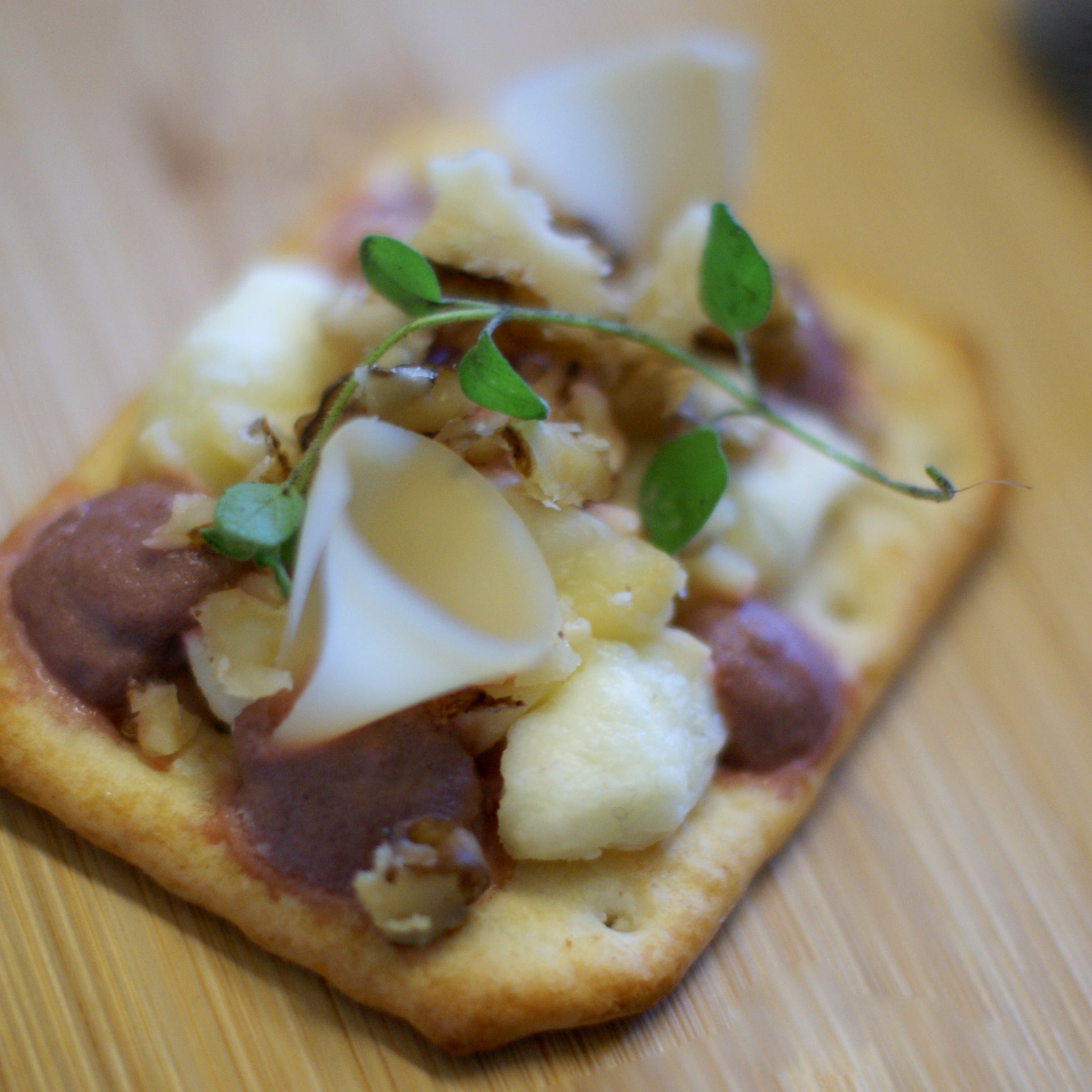 Warm beet and goat cheese cream | Ginger Carving Seasoning
For 4 people :
- 2 cooked beets 
- 150 grams of ricotta
- 8 walnut kernels
- a log of goat cheese 
- 16 aperitif biscuits
- 1 citron
Cut the beet into pieces.
Blend the beets adding the ricotta. 
Add lemon juice and zest to the mixture.
Mix until you obtain a creamy preparation with a minimum of pieces.
Cut the goat cheese into pieces and put it in the oven on grill mode.
Chop the walnut kernels.
To finish, arrange the melted goat cheese on your appetizer biscuits, sprinkle with a few walnut kernels.
Add the dots of beet cream.
Cut a few shavings of Ginger pencil.