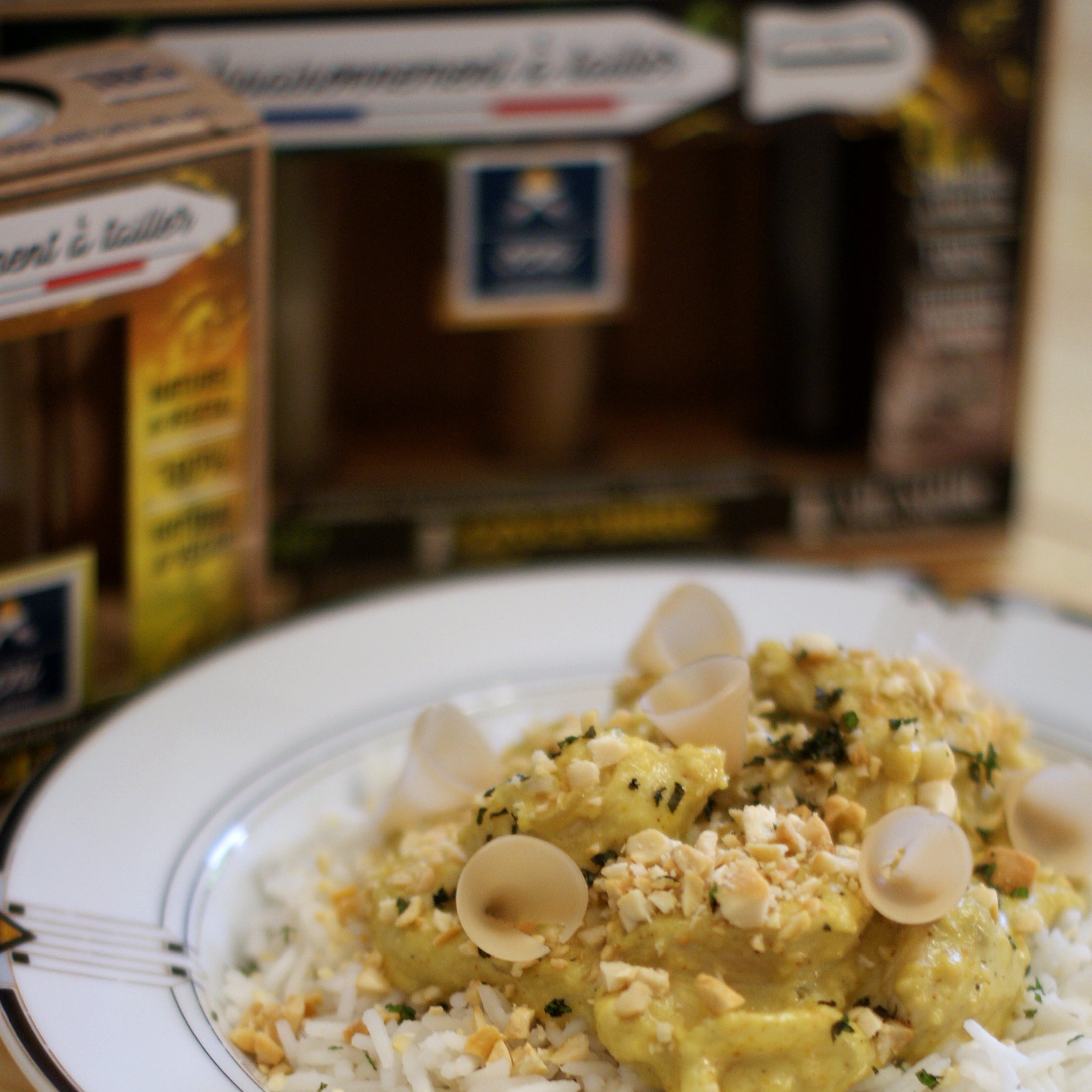 Chicken curry and cashew nuts | Seasoning to cut Ginger or Saffron
For 4 people :
- 4 chicken cutlets 
- 100 g of cashew nuts
- 200ml coconut milk 
- 1 onion
- 1 clove of garlic 
- curry 
- chilli powder 
- 20 coriander leaves
Cut the chicken into small dice.
Chop the onion and garlic and sauté them.
Add the chicken.
Once everything is done, color it well and add the curry according to your taste.
In another pan, brown the cashews.
Pour the coconut milk.
Mix the preparation (if the sauce is too thick, add coconut milk to obtain the desired texture).
Add sauce to chicken.
 Serve all accompanied by rice and ginger or saffron shavings.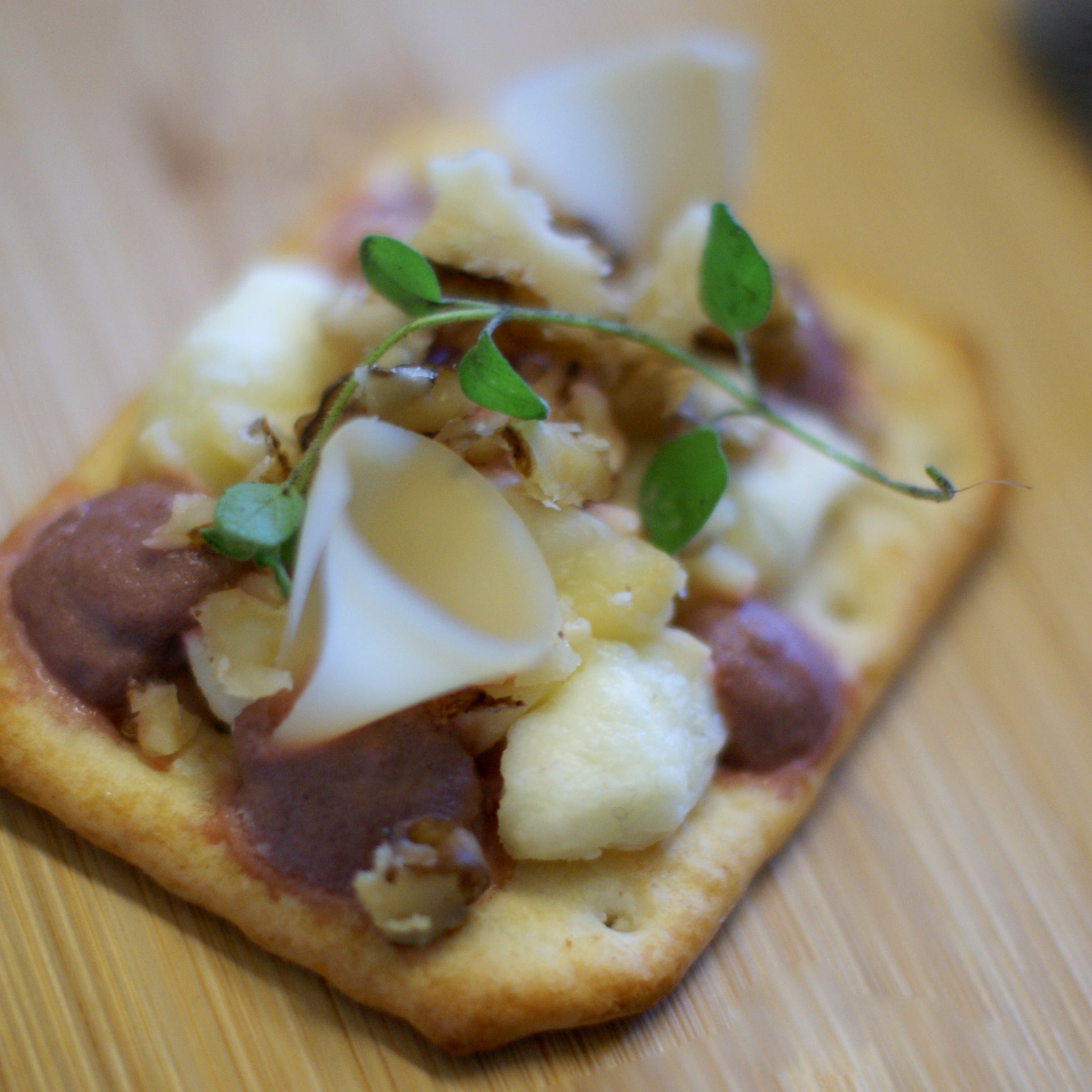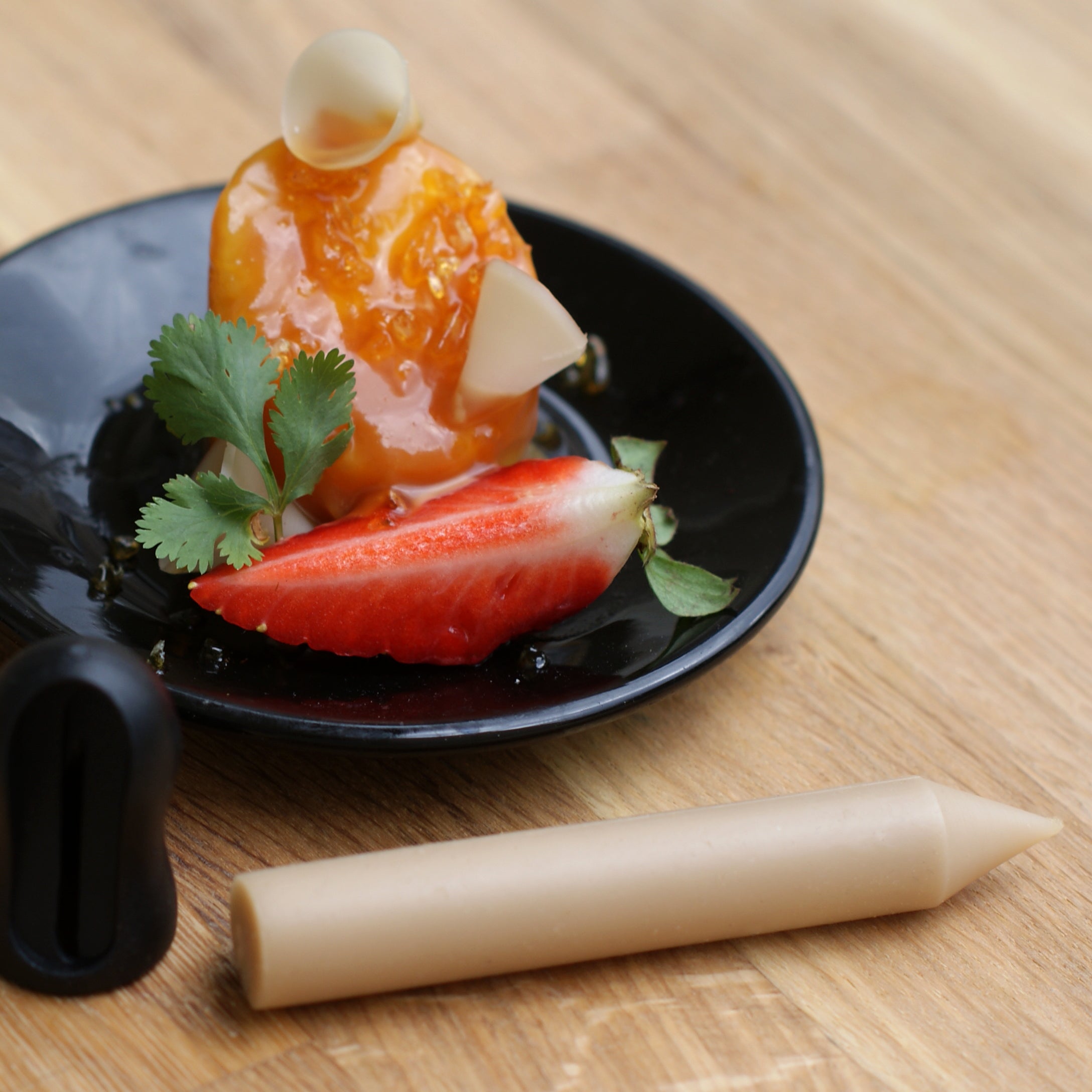 Flamby d'OCNI | Ginger Carving Seasoning
For 4 people : - 80 g of milk- 1 vanilla pod- 6 egg yolks- 90 gr of sugar (for the cream)- 50 gr of sugar (for the caramel)- 30g fresh cream Heat the milk with the vanilla until boiling. Mix th...
Read more