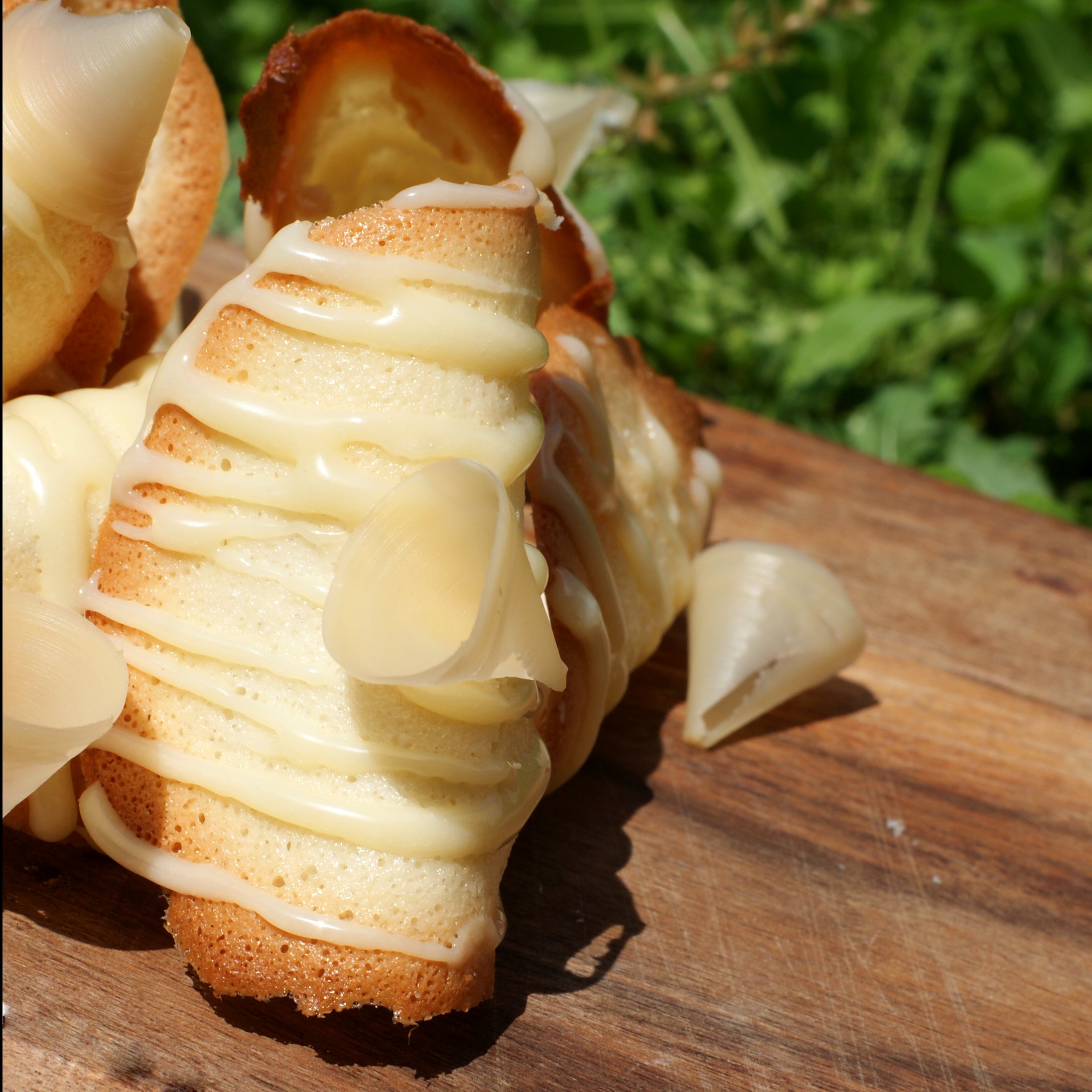 Tiles For Almonds | Ginger Carving Seasoning
- 2 egg whites
- 100 g of sugar
- 25 g of flour
- 10g almond powder
- 35 g of butter
- 10 cl of liquid cream
- 100 g of white chocolate
To melt the butter.
Mix egg whites and sugar.
Add the butter.
Mix the almond powder and the flour then incorporate them into the preparation.
Spread with the back of a spoon on a baking sheet lined with baking paper.
Grill for about 10 minutes. Remove from the oven when the ends are colored.
Melt the white chocolate.
Once the chocolate has melted, add the liquid cream.
After cooling, dip the tuilles in the chocolate.
Let the chocolate harden and enjoy with a few shavings of ginger pencil.