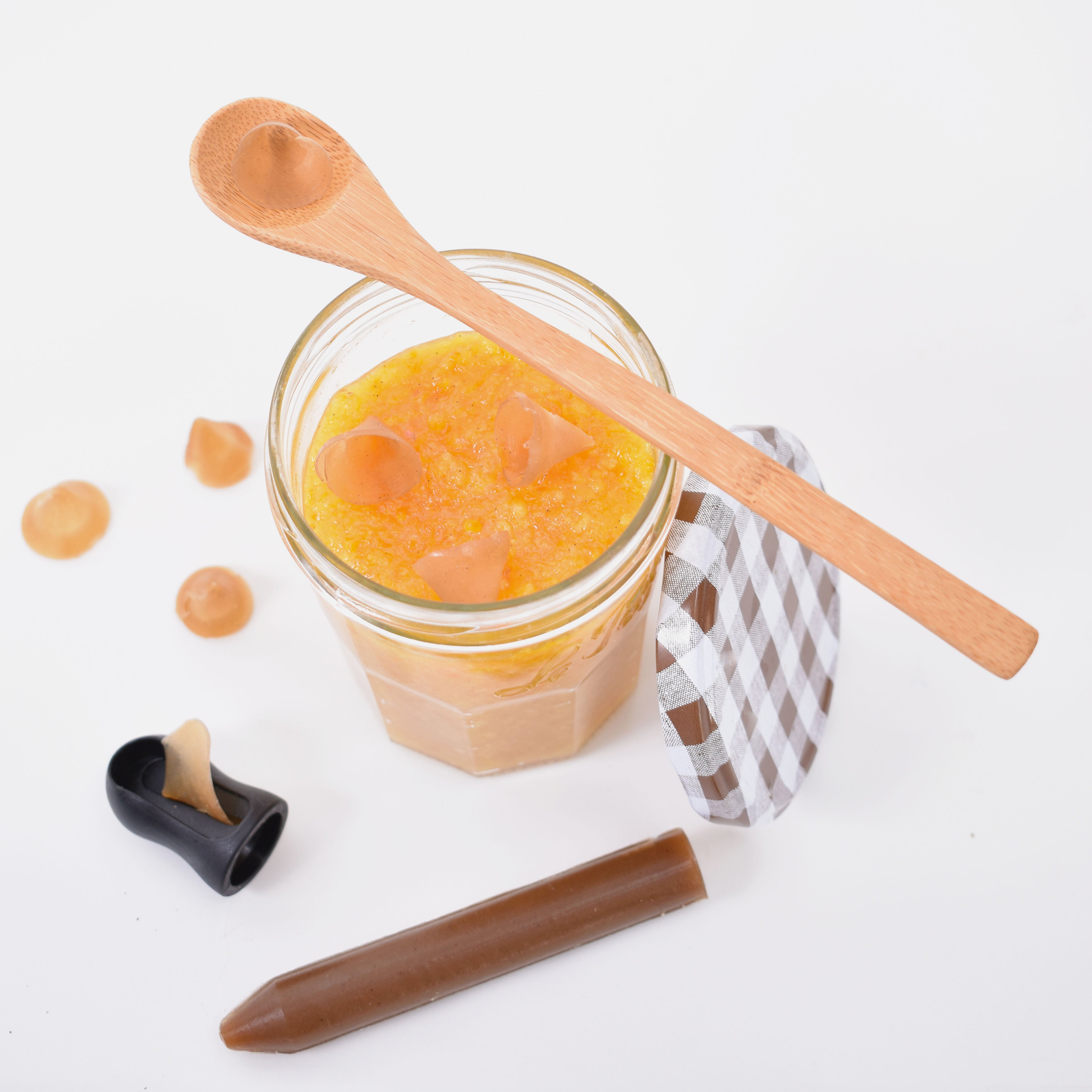 Marmalade d'orange | Grapefruit and Timut Carving Seasoning
For 8 people: 
- 1,5 kg d'oranges
- 1 lemon
- 800 gr of caster sugar or special jam
- 1 tablespoon of honey 
- 1 vanilla pod 
- 1 star anise
Wash the oranges well in lukewarm water. 
Cook the oranges for 25 minutes in boiling water.
Drain the oranges, cut them in half and juice them.
Then remove the inner part (white skin between the quarters). 
Mince the orange peels and the lemon then pass through a potato masher.
Mix the remaining peels.  
Mix the orange peel puree and the juice.
Add sugar, vanilla, honey and anise to your preparation.
Leave to cook over low heat, once the preparation begins to gel on the edges of the pan, remove from the heat.
Boil water to sterilize your jam jars.
Then pour the boiling marmalade into your jars and keep the lid down until the preparation has completely cooled.
Enjoy on bread accompanied by a few shavings of Grapefruit and Timut seasoning.