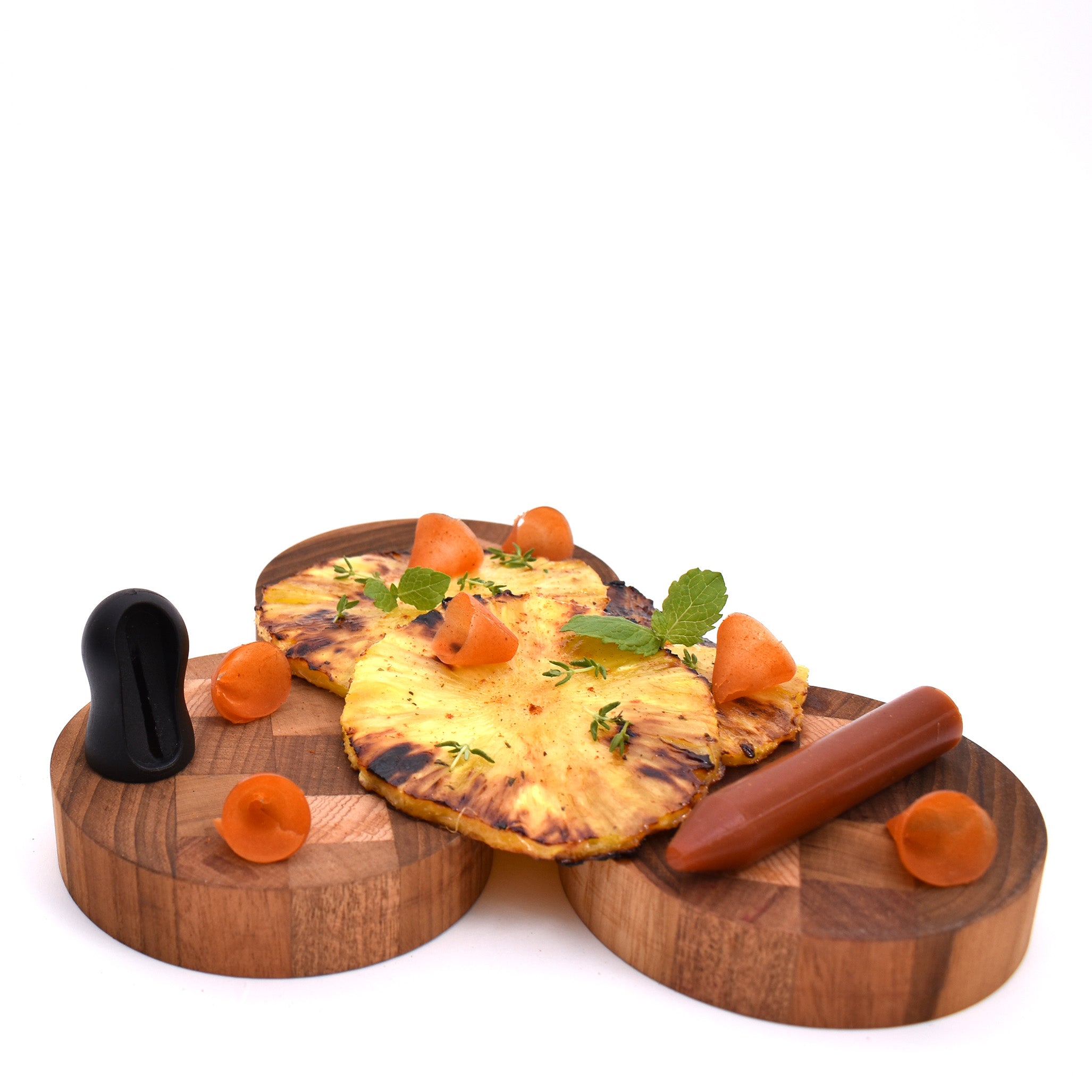 Grilled pineapple | Espelette Pepper Carving Seasoning
For 4 people :
- 1 pineapple 
- Butter 
- Thyme 
- Laurier
- Cinnamon 
- 2 cl of rum
Peel the pineapple.
Melt the butter and add the chopped herbs, spices and rum.
Make pineapple slices.
Cook them on the barbecue and brush with the butter mixture during cooking.
Serve directly with a few shavings of the Espelette chilli seasoning.