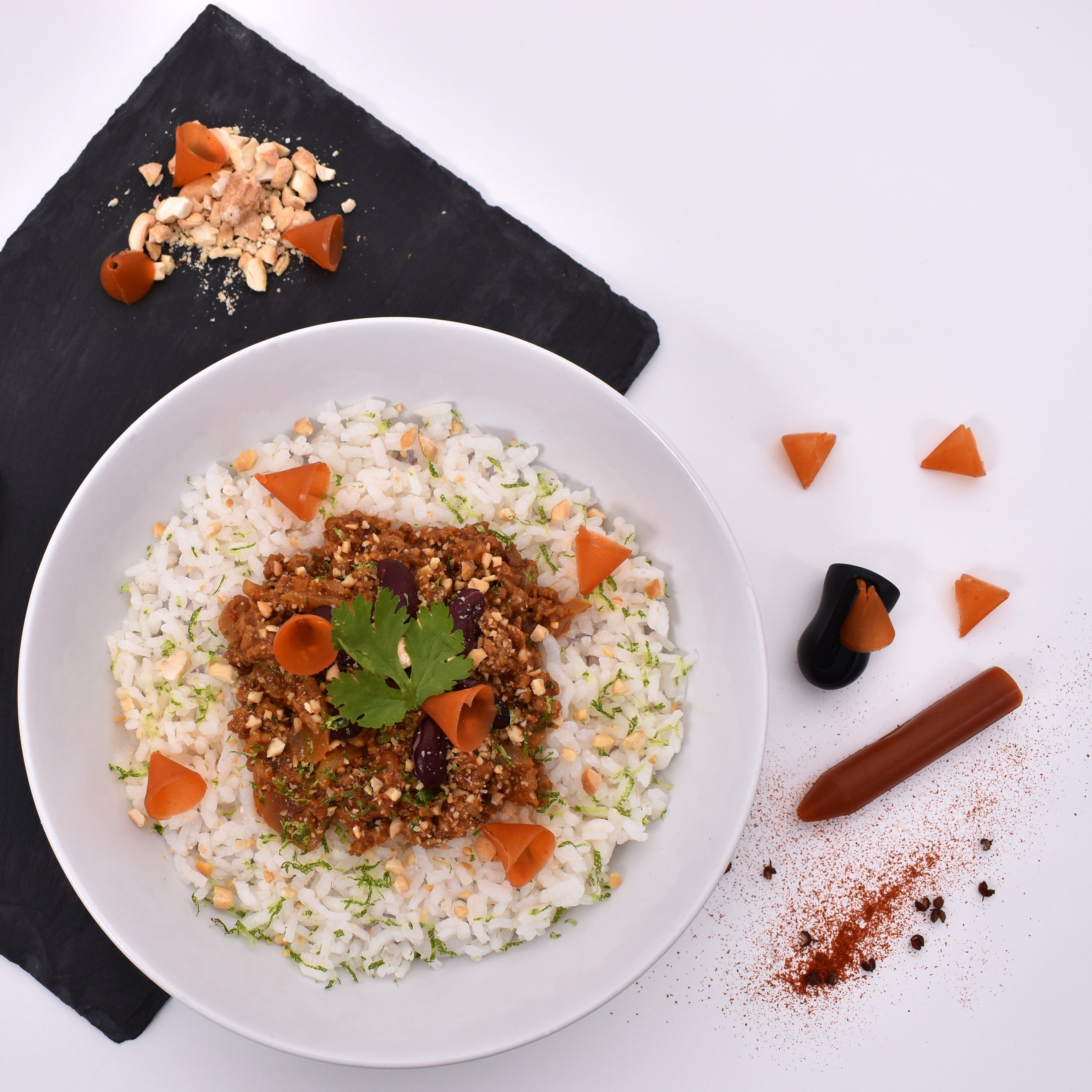 Chilli with beef | Espelette pepper seasoning
For 4 people :
- 1 can of red beans
- 500 g of minced meat 
- 1 red onion 
- 1 clove of garlic
- Coriander
- 1 lemon
- 4 tomatoes 
- 1 bell pepper
- Paprika, cumin, coriander, oregano, cloves... 
Scald, seed and cut the tomatoes.
Chop the red onion, garlic and bell pepper.
Sauté the onion, garlic and bell pepper.
Add the minced meat and the spices (do not add any pepper; the Espelette pencil will spice up your dish enough).
Leave to cook for 50 minutes over low heat.
Enjoy your chili con carne with a base of rice, Gruyère cheese, a little lime juice and a few shavings of the Espelette pepper seasoning.