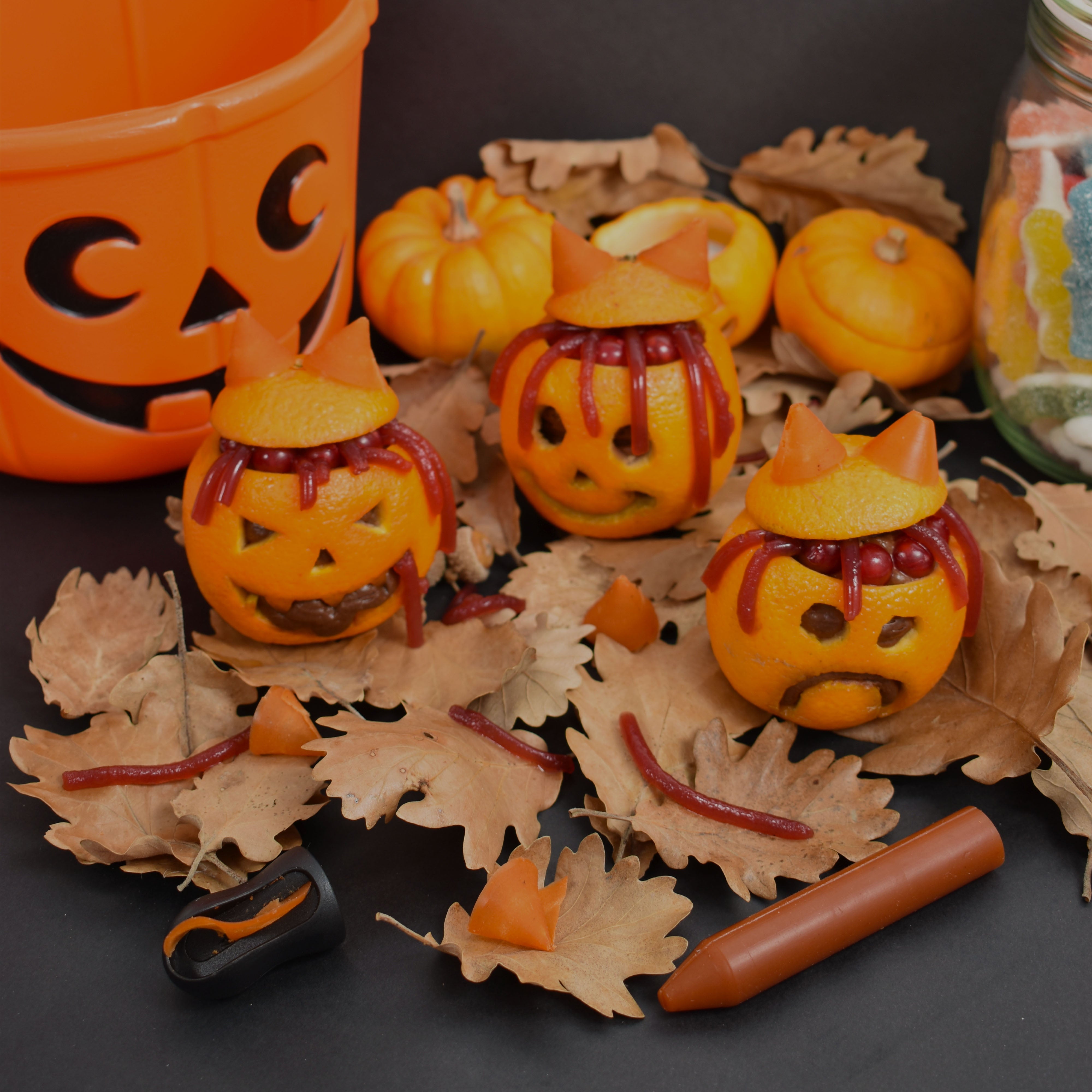 Jack Orange Lantern | Espelette Pepper Carving Seasoning
A "Jack-o'-lantern" is traditionally a lantern made from a hollowed out pumpkin and cut in such a way as to create a face for it.
For 4 people : 
- 4 oranges
- 250 g of chocolate
- 3 eggs
- 30 g of powdered sugar
- 10 cl of liquid cream
- 100g of fruits and sweets of your choice
Core the oranges and collect the juice. 
Carve a face out of each orange.
Melt the chocolate in a bain-marie.
Add the liquid cream, the egg yolks

eggs

and sugar.
Whisk the egg whites and gently fold them into your preparation.
Let the mousse sit overnight in the refrigerator.
Fill oranges with chocolate mousse.
Add fruit or candy of your choice  on top of your orange.
Cut two Espelette pepper pencil shavings on each orange.
Enjoy with the orange juice collected at the beginning of the recipe.