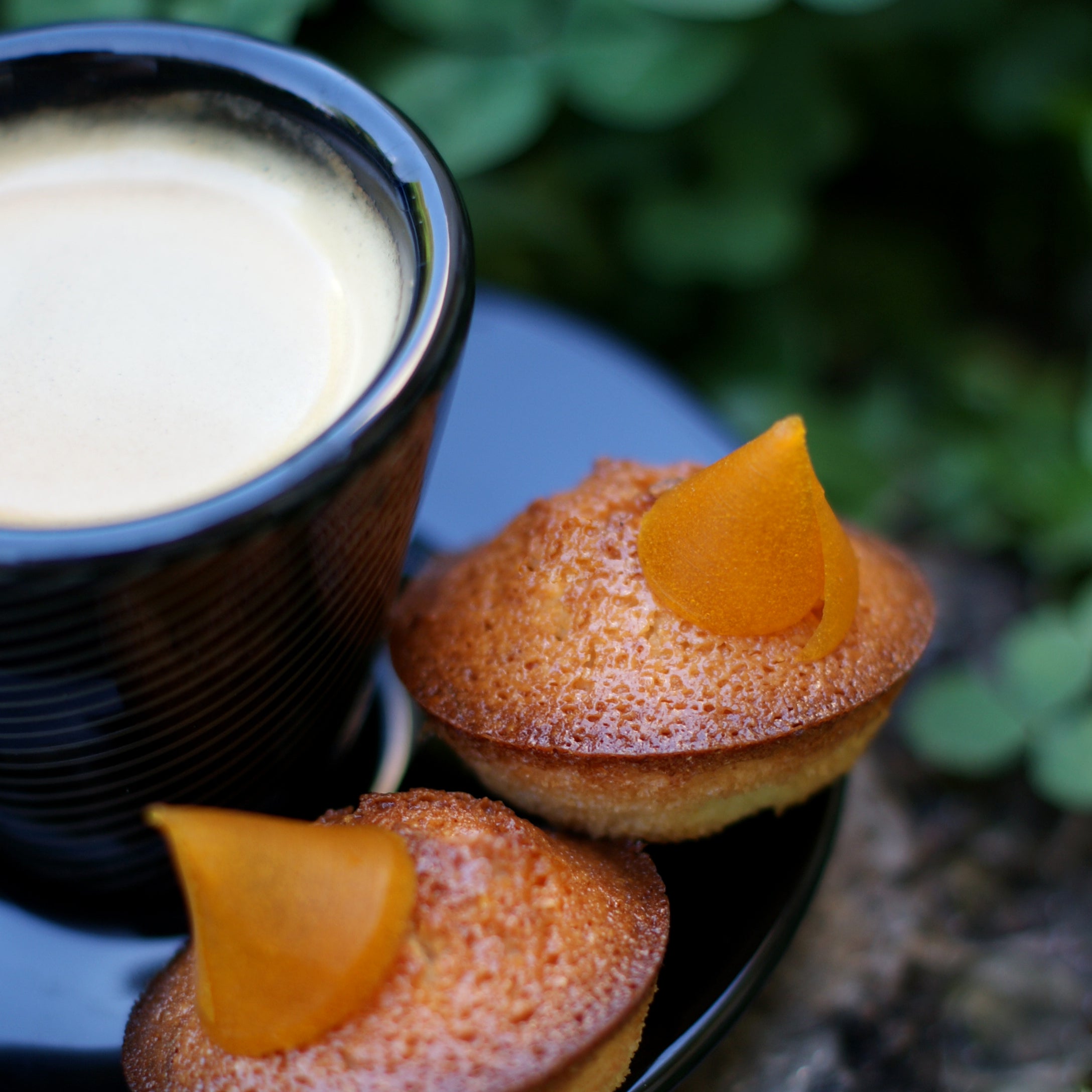 Orange Financiers | Saffron carving seasoning
For 4 people :
- 100 g of icing sugar
- 70 g of butter
- 60g almond powder
- 25 g of flour
- the zest of an orange
- 1 teaspoon of orange blossom
- 2 egg whites
- a pinch of salt
Mix the flour, icing sugar, ground almonds and pinch of salt.
Add the egg whites and mix to obtain a homogeneous paste.
Add the slightly cooled melted butter.
Zest the orange and add the teaspoon of orange blossom to the mixture.
Leave the dough to rest for 40 minutes in the refrigerator.
Bake for 15 minutes at 200°C.
Let cool and serve with Saffron Carving Seasoning.