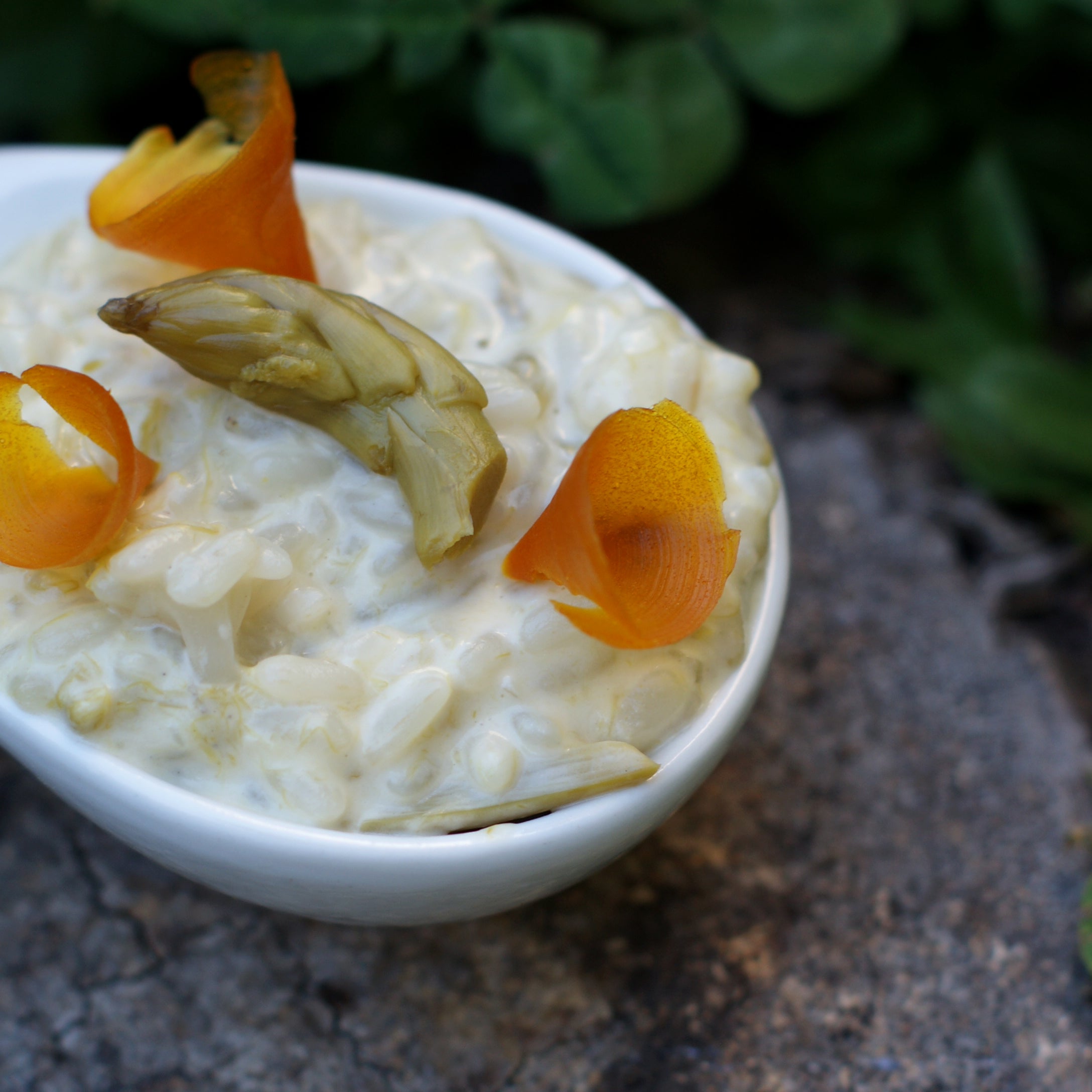 Green asparagus risotto | Saffron carving seasoning
For 4 people :
- 200 g of risotto rice
- 1 bunch of green asparagus
- 1 onion
- 1 vegetable stock cube
- 10 g of butter
- 150 gr of parmesan
- salt pepper


Wash the rice and chop the onion.
Cook the onion in a knob of butter.
Rehydrate the vegetable broth.
Cut the asparagus into one-inch slices.
Blow them up.
Add the rice to the onion, then add the vegetable stock once it has become translucent.
Cook until the water is completely reduced.
Add the parmesan to the rice.
Add the asparagus once the rice is ready.
Serve directly with shavings of Crayon Saffron.