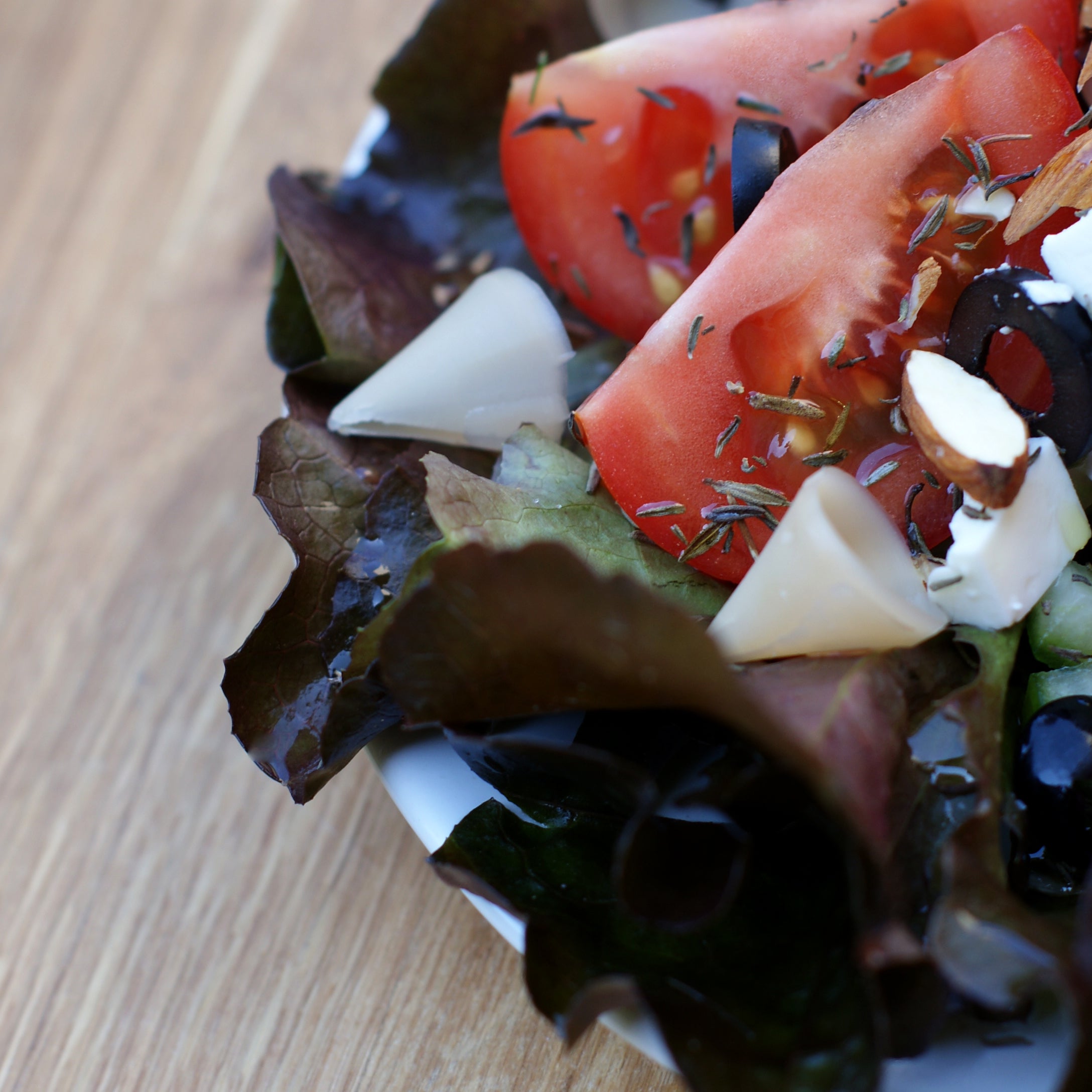 Greek salad | Candied Lemon Carving Seasoning
For 4 people :
- 1 salad
- 8 tomatoes
- 1 cucumber
- 100 gr of feta
- 100 g of black olives
- 8 tablespoons of olive oil
- herb of Provence
- 4 tablespoons of raspberry vinegar
- 50 g almond
Wash and cut the lettuce.
Wash and cut the tomatoes into quarters.
Wash, peel the cucumber and cut it into 0.5 cm dice.
Crush the almonds.
Cut the feta into 1 cm dice.
Mix the Provencal herbs, olive oil and raspberry vinegar.
Arrange the salad on the plate and dress with the vinaigrette.
Accompany everything with the Candied Lemon Trimming Seasoning.