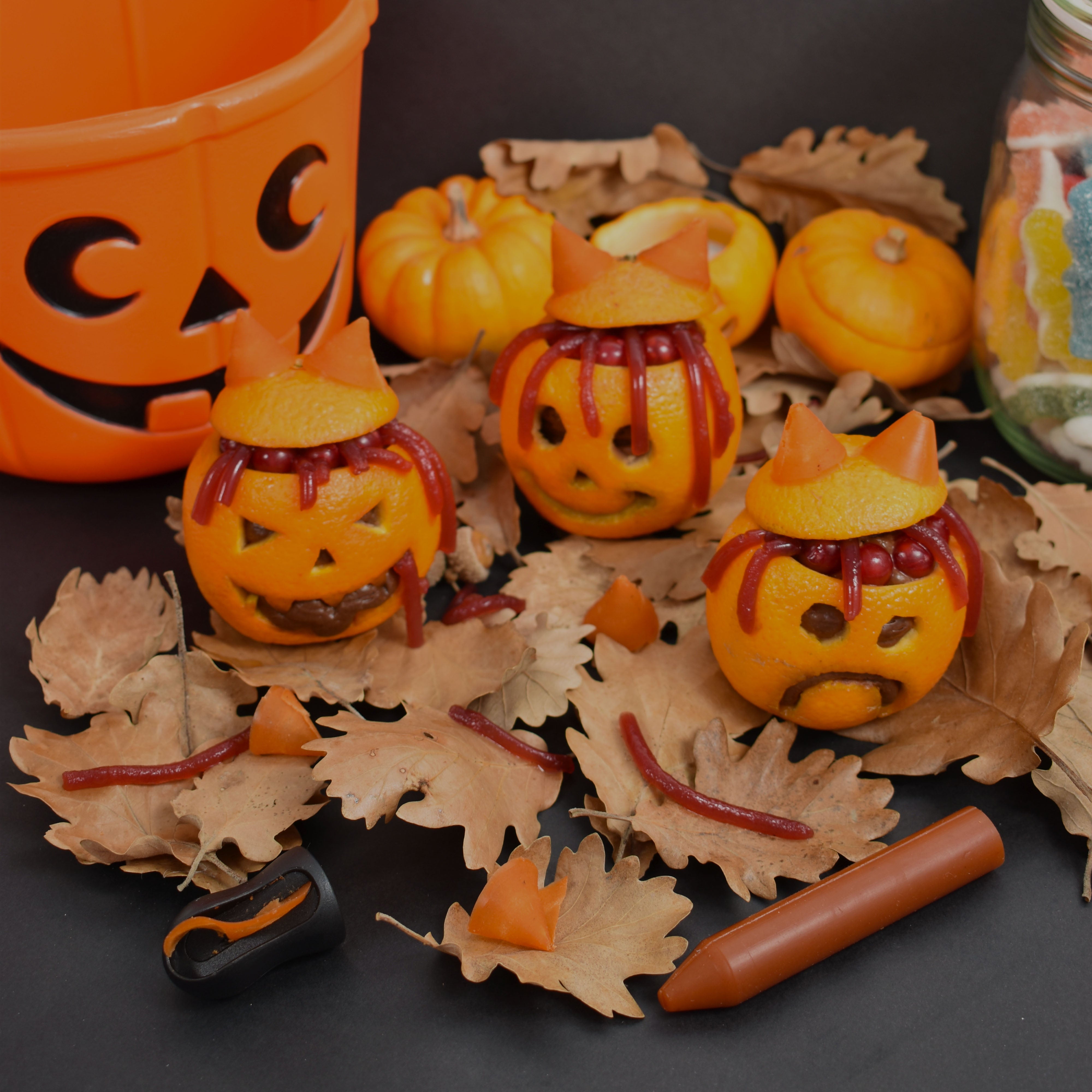 This year, we stop candy and sharpen pencils!
For Halloween, Carving Seasonings invade children's snacks and your evenings with friends. Arthur, the Savant food assistant, offers you three recipes to make you shiver with fear while sharpening your pencils.
Halloween is basically a Celtic holiday of Irish origin: the Celtic New Year! According to legend, ghosts took advantage of the longer nights in October to visit the living. In order to prevent them from coming to haunt them, the Celts dressed in terrifying costumes to scare them.
Ghost meringues | Candied Lemon Carving Seasoning 
For 4 people : 
- 90 g of egg whites
- 180 g of icing sugar
- 1 sachet of vanilla sugar
Mix sugar, vanilla sugar and egg whites. 
Put your salad bowl in a bain-marie and whisk the preparation.
With a probe, check the temperature, it must be between 55 and 60°C.
Remove from heat and mix the mixture with a mixer. 
Stop beating when the mixture is cold and the meringue is whipped.
Using a pastry bag, make small round meringues and bake for 1 hour at 100°C.
Melt 30 g of chocolate and pour into a cone.
Using the cornet, draw faces on each meringue.
Cut a shaving of the Candied Lemon Carving Seasoning onto the ghosts.
Jack O'Lantern is a character from Irish tales. The story goes that it was a being condemned to wander forever between the world of the dead and the world of the living, he held a lantern made with a hollowed out turnip and coal for lighting.
For 4 people : 
- 4 oranges
- 250 g of chocolate
- 3 eggs
- 30 g of powdered sugar
- 10 cl of liquid cream
- 100g of fruits and sweets of your choice
Core the oranges and collect the juice. 
Carve a face out of each orange.
Melt the chocolate in a bain-marie.
Add the liquid cream, the egg yolks

eggs

and sugar.
Whisk the egg whites and gently fold them into your preparation.
Let the mousse sit overnight in the refrigerator.
Fill oranges with chocolate mousse.
Add fruit or candy of your choice  on top of your orange.
Cut two Espelette pepper pencil shavings on each orange.
Enjoy with the orange juice collected at the beginning of the recipe.
The recipe for pumpkin pie was found in a French cookbook for the first time in 1651: The French cook by François Pierre de La Varenne.
For 6 persons : 
- 1 puff pastry
- 300 g of pumpkin
- 2 sachets of vanilla sugar 
- 60 g brown sugar 
- 15 g caster sugar
- 2 eggs
- 20 cl of liquid cream
- 1 teaspoon of cinnamon 
Preheat your oven to 180°C
Cut the puff pastry according to the size of your molds. 
Bake the dough in the oven for 3 minutes.
Peel and cook your pumpkin for 15 minutes in boiling water.
Mash the flesh of the pumpkin and dry it out in a saucepan over high heat, stirring regularly. 
Mix the flesh with the sugar, vanilla sugar, eggs, liquid cream and cinnamon.
Pour your mixture into the pie shells and cook for 20 minutes.
Take out of the oven and let cool down.
Serve with Lime Carving Seasoning and vanilla whipped cream.
And above all, don't forget: This year, we're stopping candy and sharpening pencils!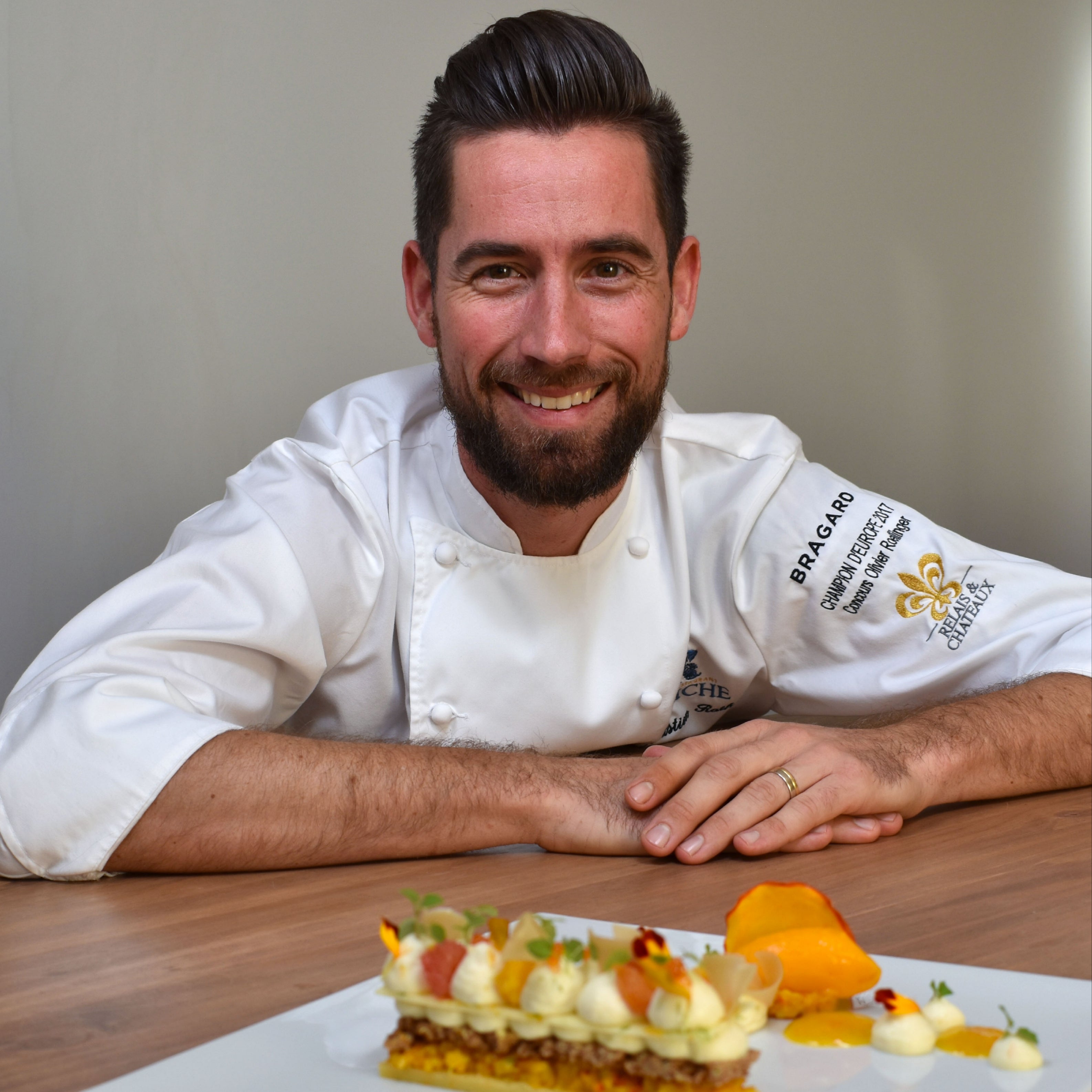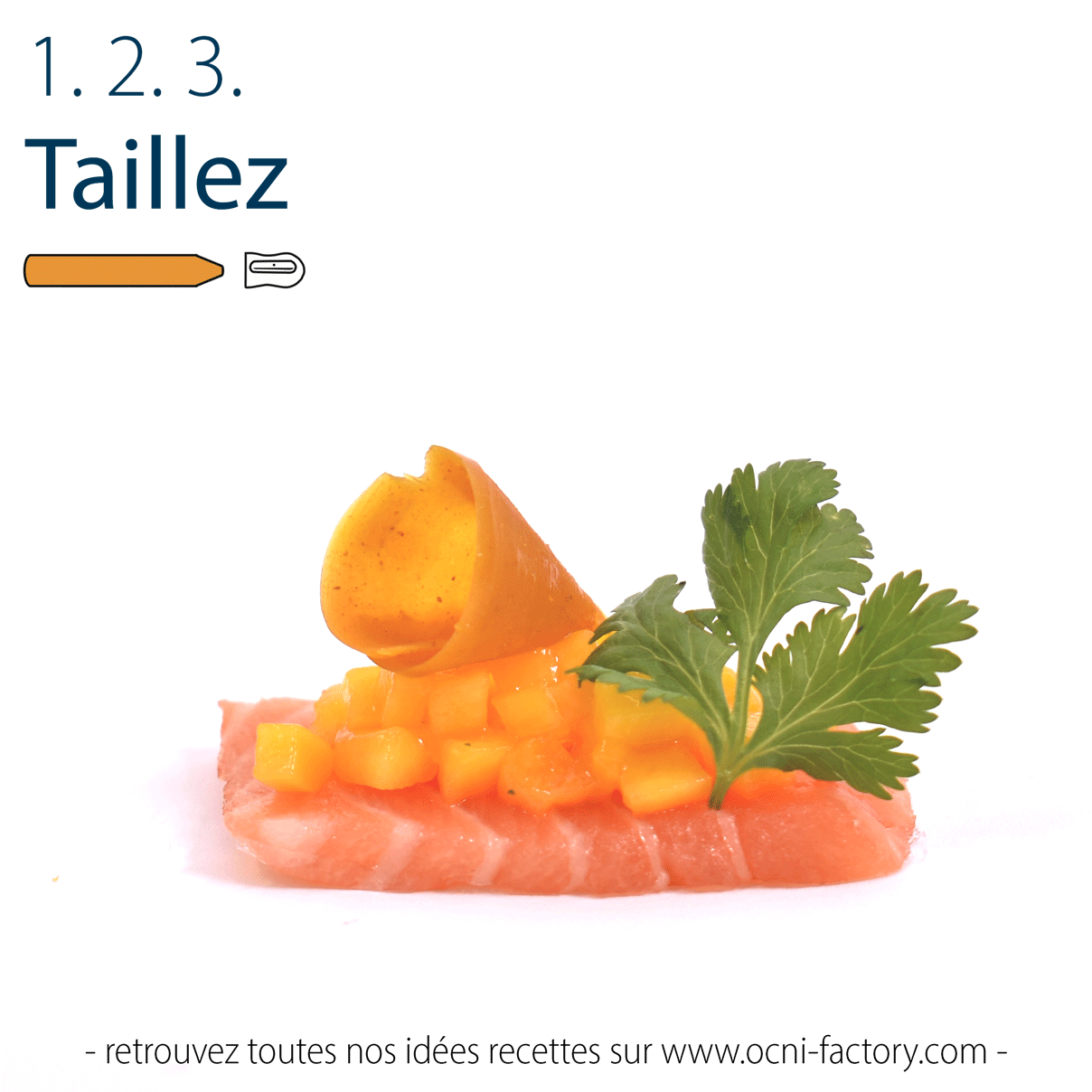 1. 2. 3. Cut to surprise your loved ones! Just three foods and a pencil shaving for amazing, quick-to-prepare appetizer bites. - SHALLOT PENCIL - - ESPELETTE CHILI PENCI...
Read more