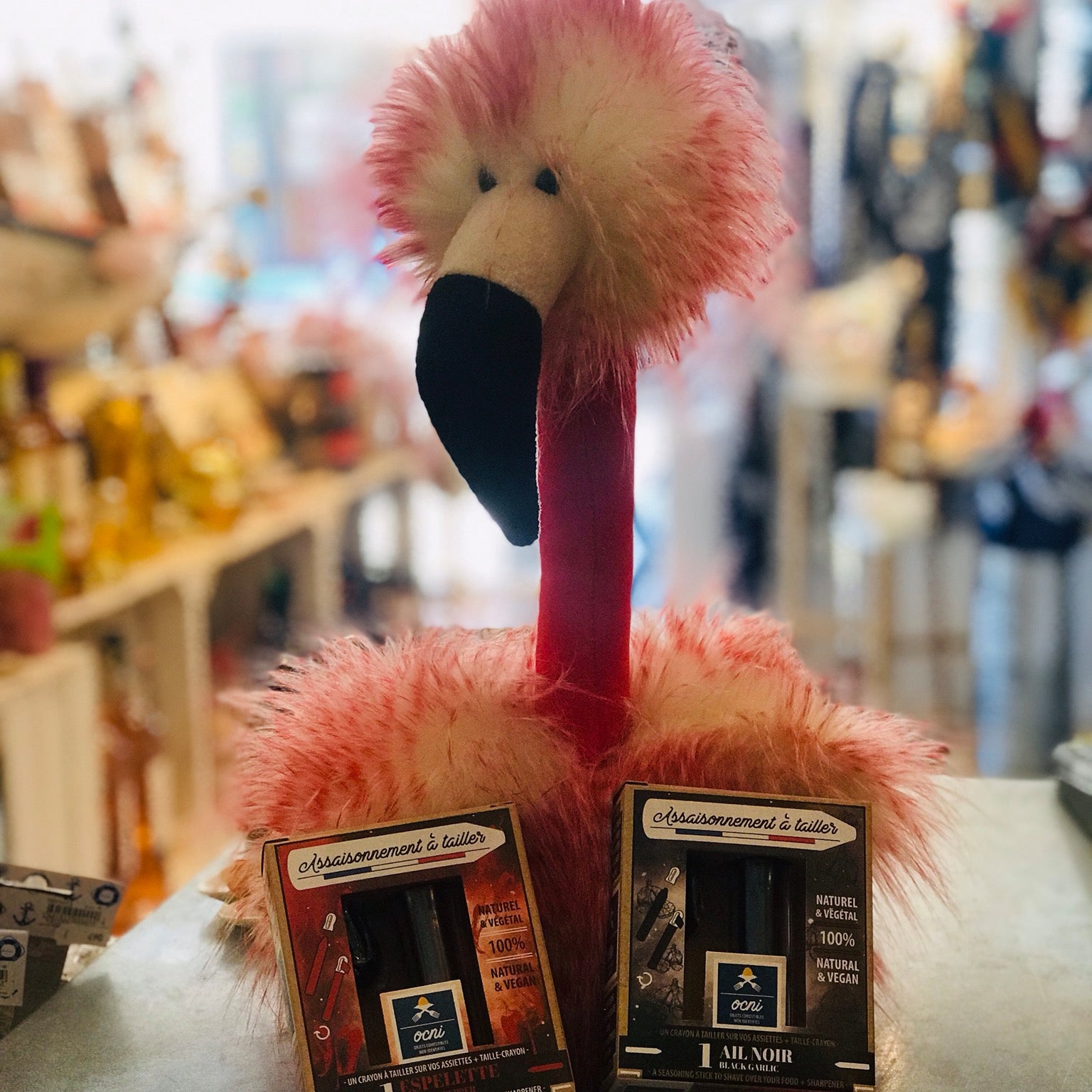 We tell you about our OCNIANS Ambassadors #9: La Barque à la Mer
Dear Ocnivores, 
Kim and Claudine have known OCNI for 1 year. Today, they answer our questions! 
What is La Barque à la Mer?
La Barque à la Mer is a Fine and Gourmet grocery store, but not only! We also make decorative objects on the theme of the sea, tableware, elegant and original souvenirs.
Our choices in Fine Grocery give pride of place to local and artisanal products, keen to highlight "French" know-how and even more if it is innovative.
We select our products with great care and taste them all, without exception!
How long have you been a partner of OCNI?
We have been OCNI Ambassadors since September 2018, following our meeting at the "Gourmet Selection" fair in Paris. 
What do your customers think?
Our customers are totally won over! Curious and amazed when they taste and discover ... Unidentified Edible Objects (!),
They adopt, then, OCNI pencils without hesitation!
Who are in the "Top First" of gift ideas and are unanimously liked. 
Why did you choose OCNI in your store?
It is a product that we loved discovering at the gourmet show and which ideally corresponds to our approach of choosing quality, non-ordinary products.
OCNIs are perfect for this and the feedback, which is very positive and playful, bears witness to this.
Any ideas for an upcoming pencil flavor?
Olive, 3 peppers and why not...a sweet pencil? Chocolate, strawberry, exotic fruits, bitter orange,...!!! We are already very impatient!!!!