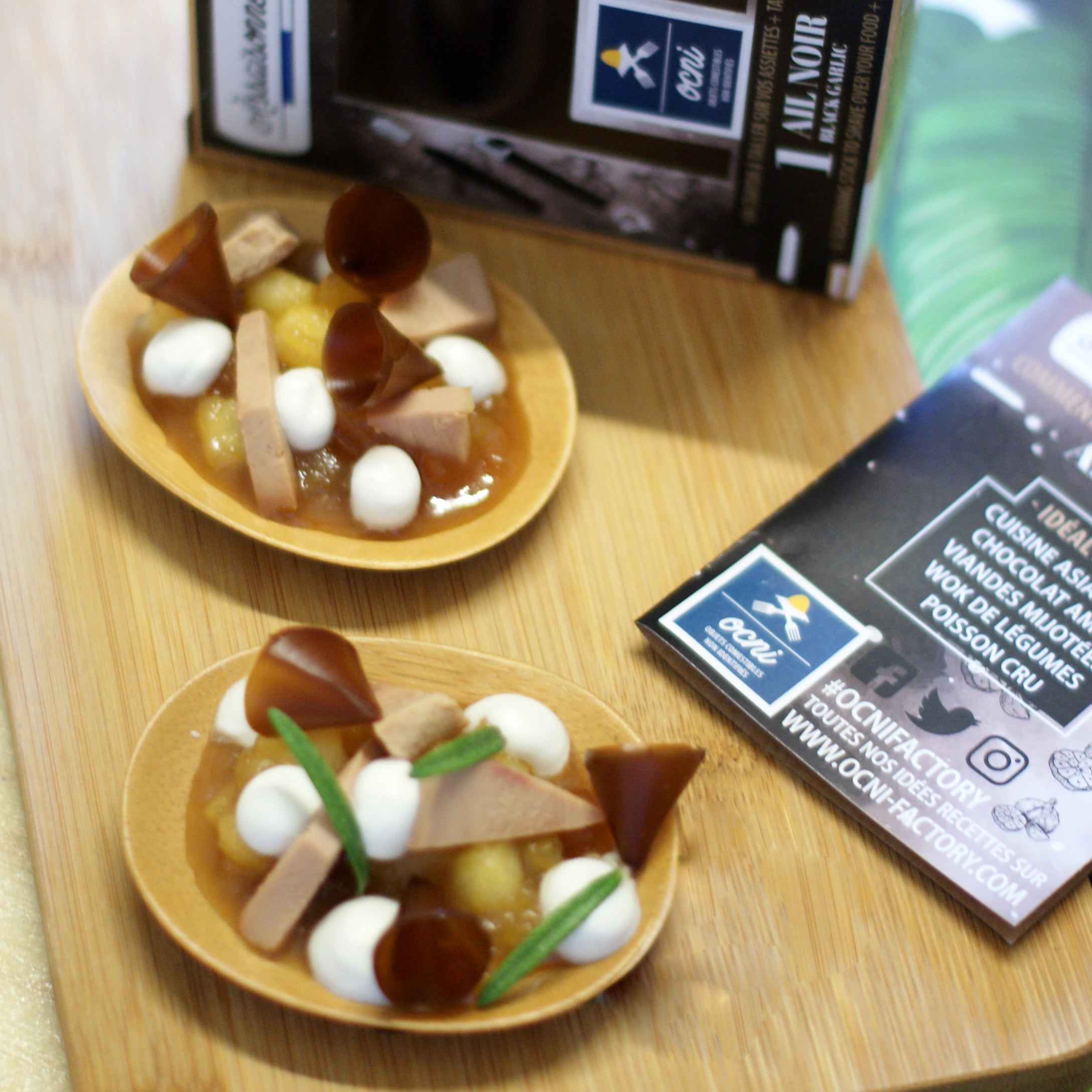 Apple and coffee foie gras | Black Garlic Carving Seasoning
For 4 people :
- A block of foie gras 
- 4 pommes Ariane 
- 100 g of sugar
- 20 cl of cream 
- 50 g of coffee beans 
Peel the apples, then cut them into small cubes.
Bring the cream to a boil and pour it over the coffee beans.
Leave the preparation to infuse while you finish the recipe.
Make a caramel with the sugar by adding a few centilitres of water. 
Once the caramel is finished, add the diced apples and cook over low heat for 10 minutes.
Remove cooked apples. 
Cut small pieces of foie gras and keep them cool.
Once the cream has cooled, drain the coffee beans. 
Whip the whipped cream (if the coffee is not strong enough for your taste, you can add half an espresso to the cream).
To finish, dress the warm apples, top with a few pieces of foie gras and make a small dot of coffee cream.
Cut a few shavings of black garlic pencil.