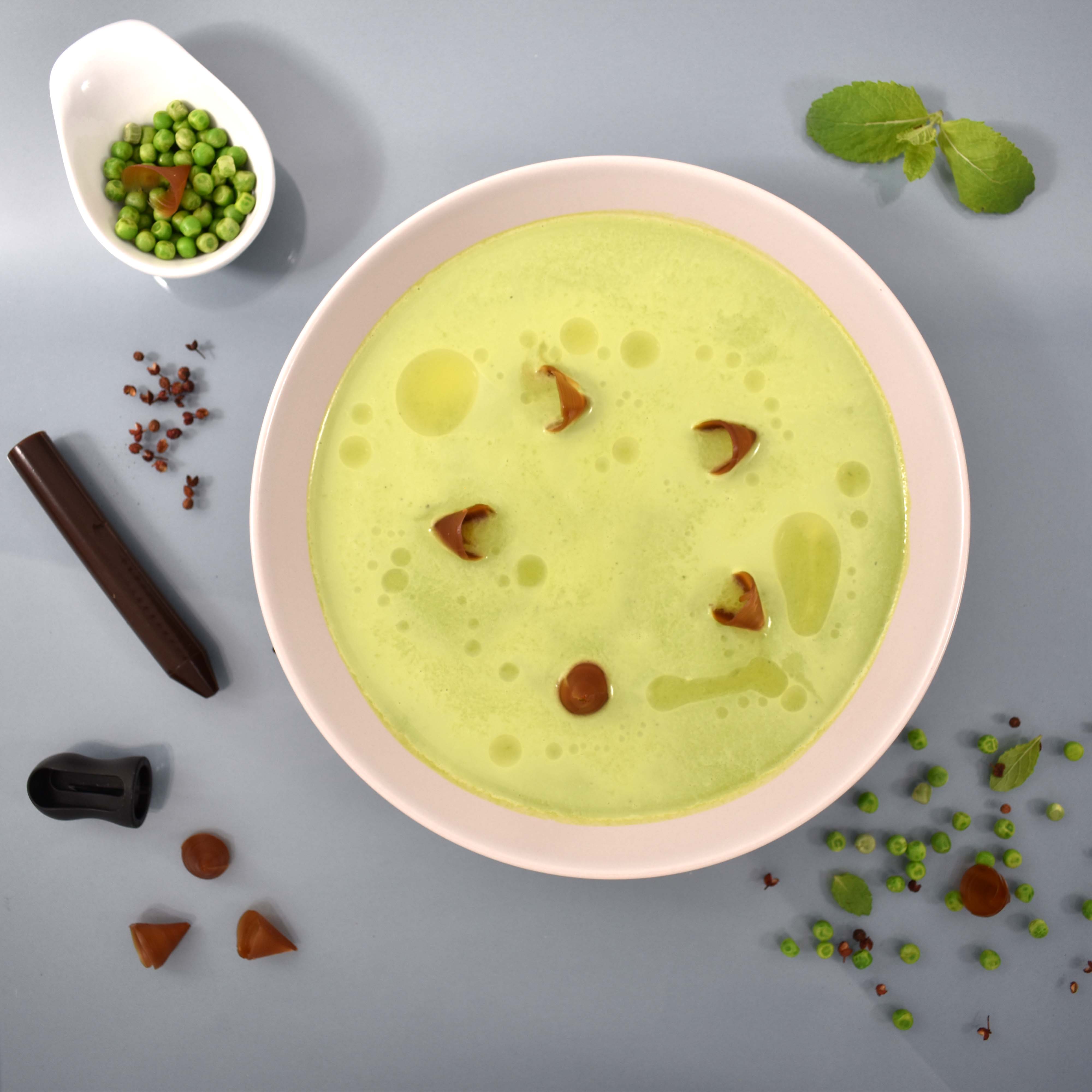 Velouté of peas with mint | Black Garlic Carving Seasoning
For 4 people :
- 700 g of peas
- 50 g of fresh cheese
- 20 mint leaves
- 1 clove
- nutmeg 
- 1 clove of garlic
- 1/2 onion 
- thyme
- parsley
- Espelette pepper 
Prepare the cooking broth by adding the spices, salt and pepper your water and bring to a boil. 
Shell the peas and plunge them into the broth. 
Drain everything and remove the spices except the garlic and onion.
Mix the peas and the mint leaves, adding the cooking water until you obtain the desired texture.  
Then filter your velouté with a sieve.
Add the cream cheese and blend the velouté one last time.
Serve your velouté hot or cold, accompanied by the black garlic dressing seasoning.