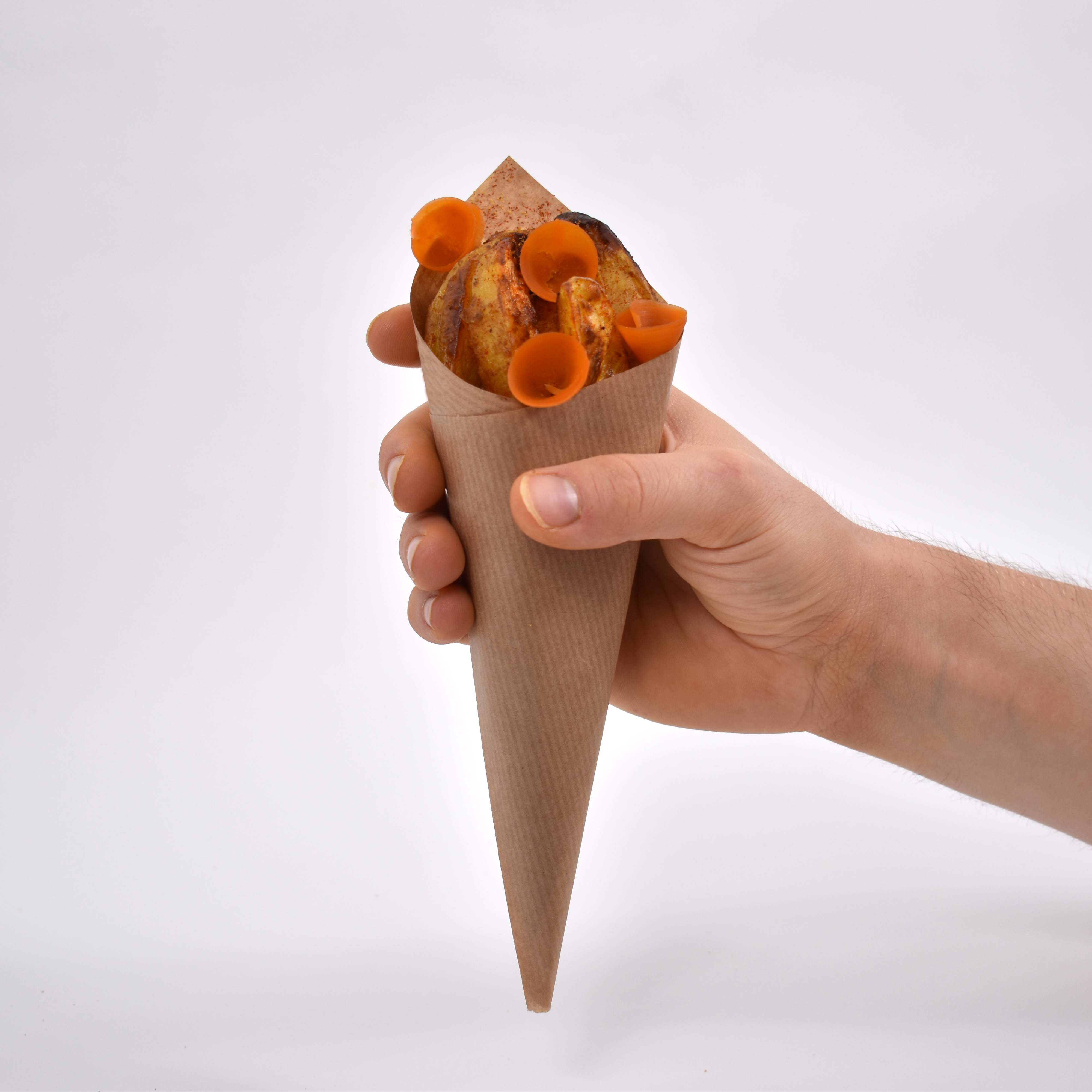 Potatoes and cottage cheese sauce| Chilli and Garlic Carving Seasoning
For 4 people :
- 12 potatoes 
- 50 g of fresh cheese
- 100g cottage cheese
- Olive oil 
- 1 lemon
- Curry
- Paprika 
- Parsley 
- Curry paste 
- Thyme
- Chilli powder
- Nutmeg 
- Chive

Preheat your oven to 180°C
Wash and cut the potatoes into quarters. 
Mix paprika, chilli powder, thyme and nutmeg. 
Coat the potatoes with olive oil and toss them in the spice mix.
Bake the potatoes for 30 minutes at 180°C.  
Mix the cottage cheese and the cream cheese.
Add the curry paste and mix well.
Slice the chives, zest the lemon, then add to the white cheese.
Pour the lemon juice over the potatoes once out of the oven and add the chopped parsley.
Taste directly, accompanying the sauce and the potatoes with a few chilli and garlic shavings.