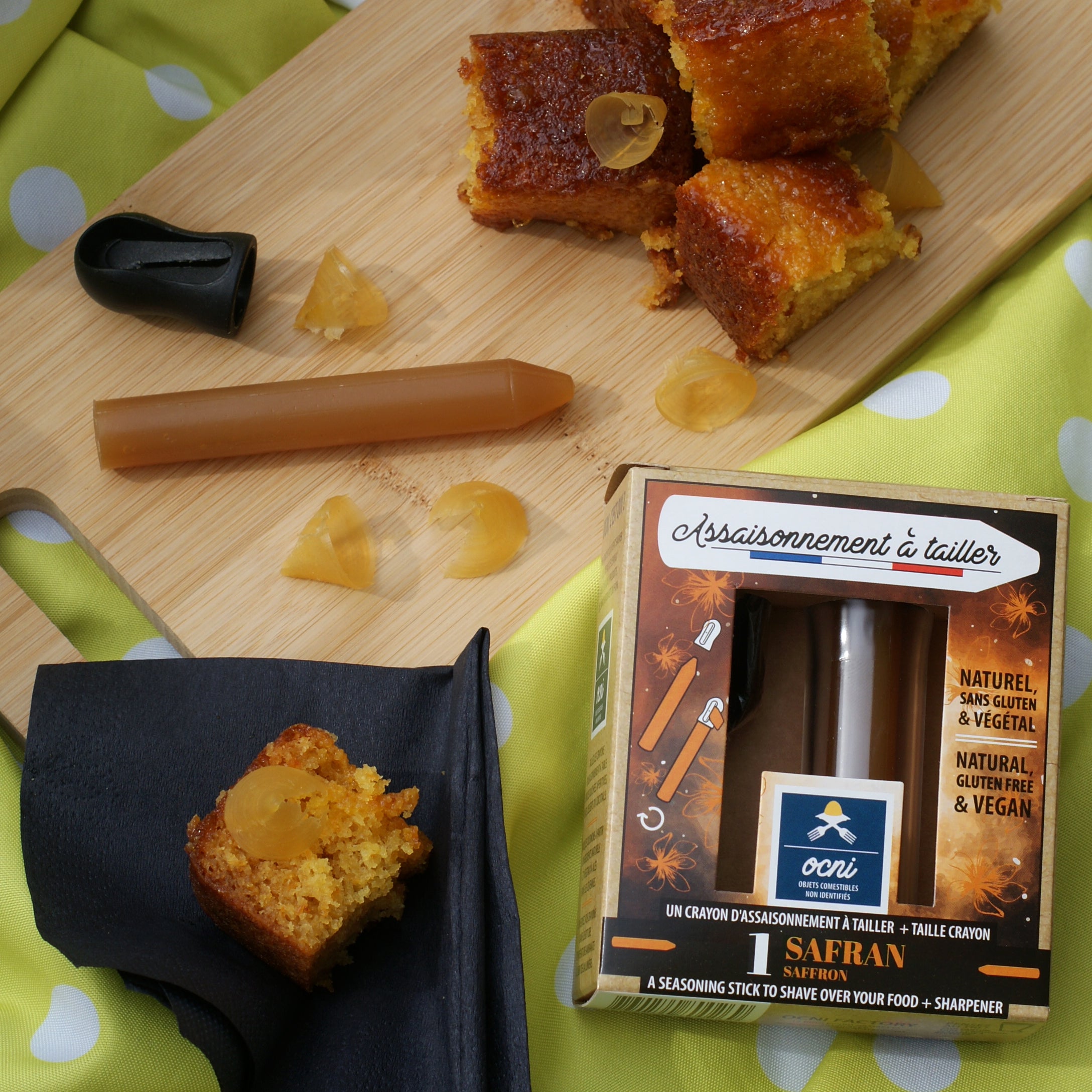 Orange cake | Saffron carving seasoning
For 3 people:
- 3 oranges
- 120 g of butter
- 80 g of sugar 
- 40 gr of honey (preferably orange) 
- 1 tablespoon of orange blossom
- 120 g of flour
- 1 packet of baking powder
- 2 eggs
- 1 teaspoon of vanilla extract 
Melt the butter and mix with the sugar and the eggs.
Combine the flour and baking powder and fold them into the egg mixture.
Add the zest of two oranges, the juice of one and the orange blossom.
Pour your preparation into a buttered mold and cook for 25 minutes at 180°C.
Cover your dish with aluminum foil in case the top of your cake is overcooked.
Reduce the juice of the last two oranges with a tablespoon of caster sugar.
Leave the cake to cool and use a brush to brush it with reduced orange juice.
Serve with Saffron Carving Seasoning.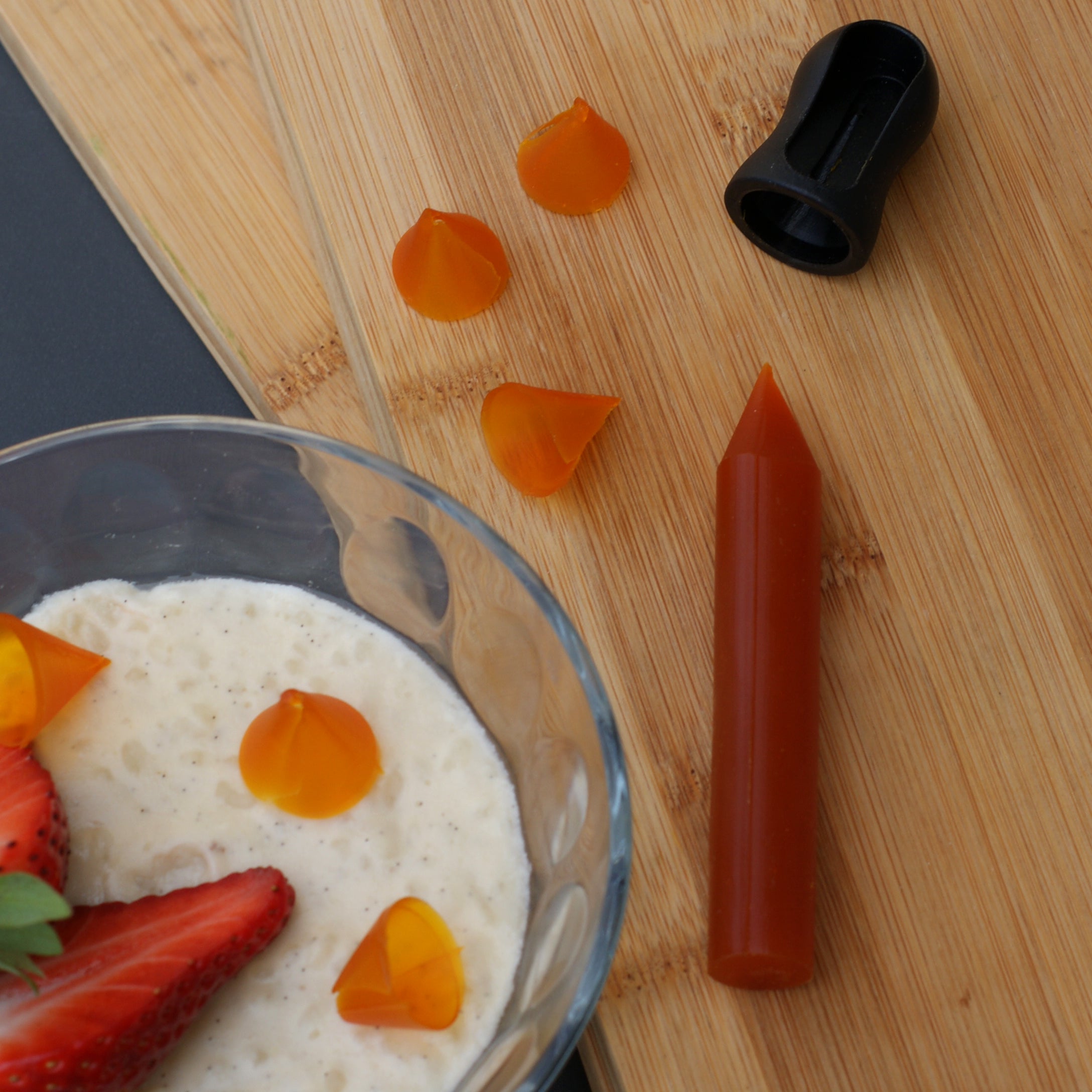 Milk rice | Saffron carving seasoning
Recipe imagined by Arthur Huet, assistant of the Savant Food For 2 people : - 120 gr around the riz - 70 cl of milk (whole)- 25 cl of cream - 60 grams of honey- 1/2 cinnamon stick- 1/2 vanilla pod ...
Read more