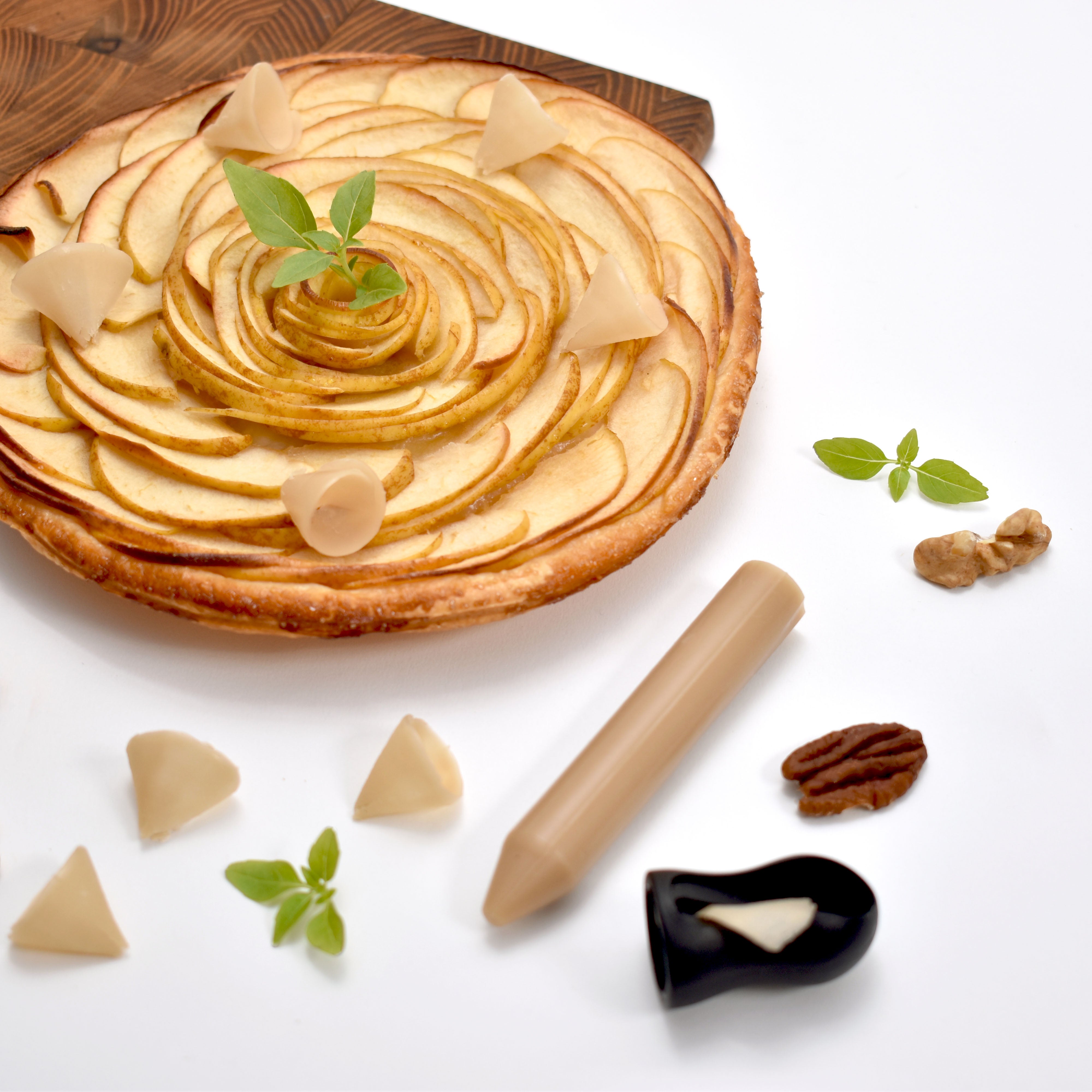 Thin apple pie | Seasoning to cut Candied lemon or Lime
For 4 people : 
- 1 shortcrust pastry
- 4 apples
- Honey
- Cinnamon
- 1 egg yolk
- 2 cl of cream
Preheat your oven to 180°C

Peel and slice the apples

.
Roll out the dough, make small rectangles. 
Trim around your rectangle by about 1 cm.
Mix egg yolks and cream.  
Glue the strips of dough to the edge of your rectangles.
Brush the center of the rectangle with honey.
Top with apple slices and sprinkle with cinnamon.
Place in the oven and cook for 30 minutes at 180°C.
Take out of the oven and let cool down.
Serve warm with a scoop of vanilla ice cream and shavings of Lemon Confit or Lime Carving Seasoning.