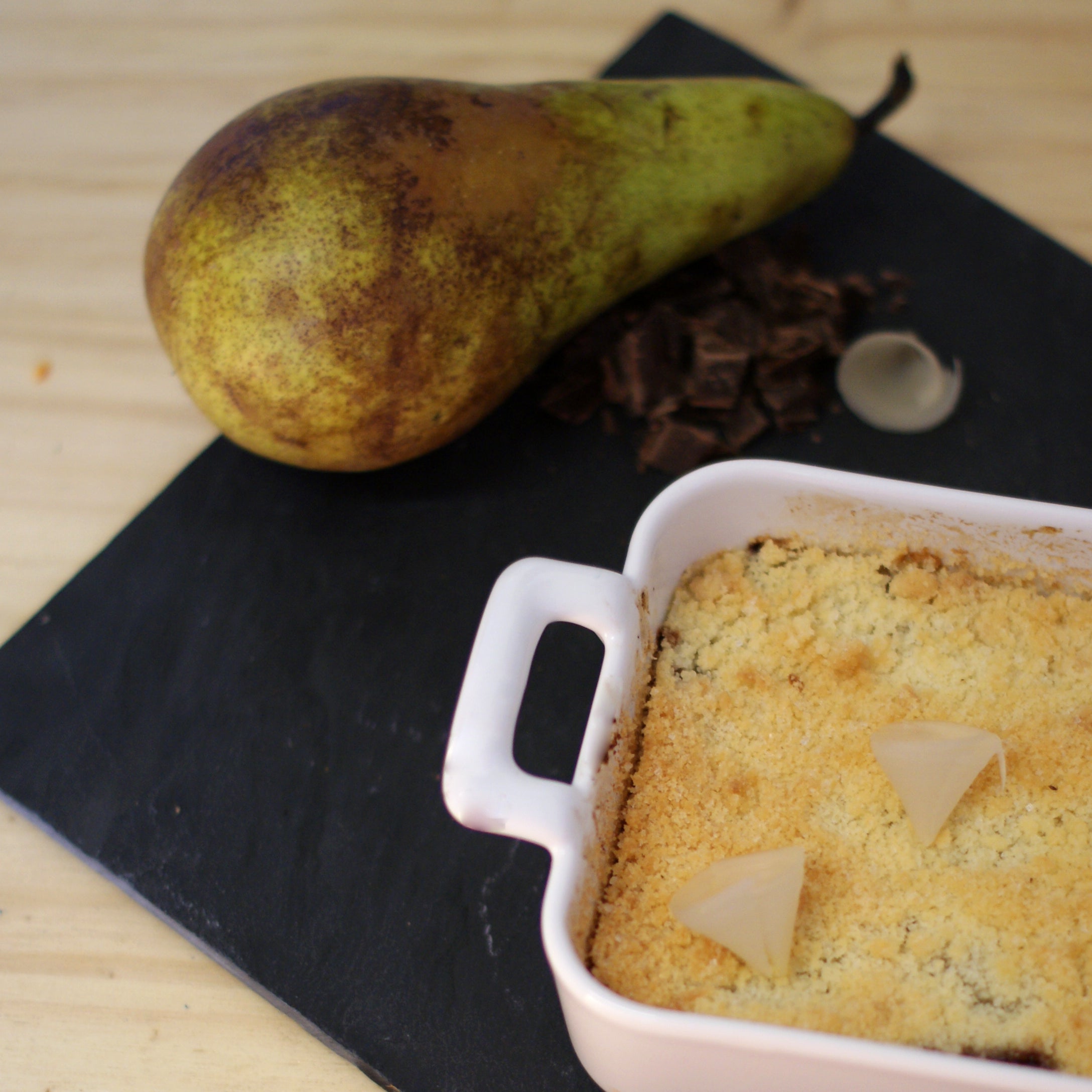 Pear crumble, chocolate | Seasoning to cut Candied lemon or Ginger
For 4 people :
- 4 pears 
- 50 g of chocolate
- Cinnamon 
- 150 g of flour
- 80 g of sugar
- 70 g of butter
Peel and cut the pears into pieces.
Break up the chocolate. 
Mix pears with cinnamon and chocolate.
Place your mixture in the bottom of a mold.
Mix sugar and flour.
Cut the butter into pieces and add it little by little to your flour and sugar mixture.
Stop mixing when your mixture approaches sand.
Cover the pears with your mixture.
Bake in a preheated oven at 180°C for 20 to 30 minutes.
Serve with candied lemon or ginger pencil shavings.